Software, Technology, and Logistics PR Agency
A Software, Logistics, and Tech PR Company
You earn press coverage through media relations, gain industry analyst praise, inform your audience through byline articles, announce and distribute press releases, win significant industry awards, attract readers via blog content, book speaking opportunities, and engage on social media.
You get creative strategy, positioning, writing, and guidance.
Written content clearly describes your value proposition. 
Writing reflects the authentic words of your industry, technology, and audience.
Consistency Wins Earned Media Attention
MediaFirst PR shows target audiences how your firm is firing on all cylinders with a compelling value proposition, impressive management, enormous markets, and an ability to execute.
Awareness Increases Company Valuation
The ingredients above increase company valuation. When VCs and PE firms see your successes your valuation increases. Awareness of your company generates sales leads, attracts investor interest (Angel, Seed, VC, Private Equity), and creates a competitive advantage.
Informing Prospects Gets Leads
Content Marketing, Marketing Automation, Email Marketing, and Social Media Marketing improve lead generation while reducing cost per lead. Create a regular program of web and blog content, coupled with Calls-To-Action (CTA), Landing Pages, and follow-up with an email lead nurturing campaign.
Treating the Media Well Earns Better Press
We get you consistently better media coverage by better serving your audiences, starting with the media (reporters and editors). Our tactics inform and spark the audience to action: customers, prospects, industry analysts, alliance partners, influencers, and the public. 
Call, Text, Email, or Chat to Get on Track
MediaFirst has clients from venture start-ups to multi-billion dollar, global companies.
We deliver media interviews, press releases, blog posts, award opportunities, speaking engagements, and lead generation.
Call 770.642.2080 to explore ideas for publicity and growth.
Testimonials Page & Client Recommendations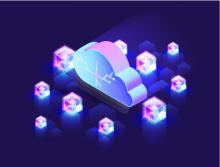 "MediaFirst demonstrated invaluable skill and knowledge in Marketing and PR. As a Danish software company MediaFirst helped us insure quality in our general marketing / PR and in targeted communication to media."
Carsten Franck, TARGIT A/S [Denmark]