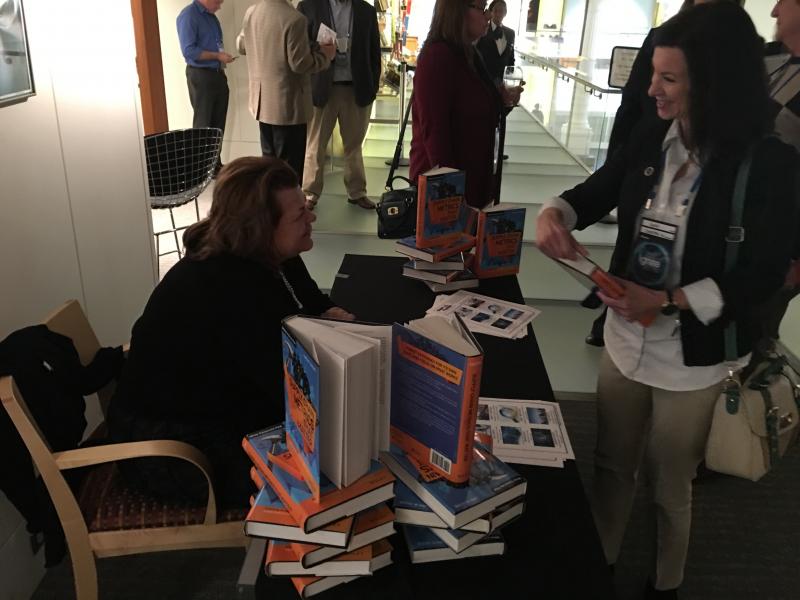 Event Planning Agency, Event Management Agency, & Event Promotion Agency
Need An Event Agency to Contain Costs, Deliver the Message, and Please Attendees?
Statistics show that decision-makers take buying decisions and actions at trade shows and trade shows provide the highest sales call to close ratio. Certain industries focus more on marketing dollars trade shows than any other marketing or advertising vehicle because trade shows provide the lowest cost per sale and the largest profit margins. For these reasons, it is critical to select a business partner with years of trade show and seminar event management that can assist your organization with the tasks involved and help you present the best image to attendees.
Help clients plan, organize, staff, and execute events from hospitality suites and booths (stands) at trade shows, press conferences, industry conferences, product launches, and seminars
Identify and secure target audience using eye-capturing invitations or via telephone prospecting
Help the client understand decisions and options, helping them coordinate their event including venue selection, scheduling, and transportation.
Help pick the right option for food and beverage
Design invitations, develop and mail promos
Announcing and planning events on a Lean Budget? Want an effective trade show presence at the right price? MediaFirst is the right Event Marketing Agency for you. We have extensive US Trade Show and International Trade Show experience. We can cost-effectively issue your Event Press Release and provide support onsite or from our offices. Select us as your Event PR Company, call Becky at 770.642.2080, x214.
Events Attract and Hold Target Audiences
More organizations are considering their own events to better present their story.  We are not right for every event, but we may be exactly what you need. We excel in identifying the right show and best audience. We research and select the most cost-effective option. We are experienced in the many aspects and techniques of promotion at the show.
Great events do not just happen – they require precise planning, meticulous attention to detail, and experienced professionals to manage them within your constraints. You want the right attendees, smooth set-up, new awareness, informed visitors, and an ROI that justifies the investment. All aspects of event administration, creation, and planning, are undertaken with an embracing but flexible approach to best complement your resources.
Events, such as Trade Shows, User Group Meetings, Conferences, Seminars, Press Conferences, Hospitality & Meetings:
Help plan and organize
Attend
Conform to budget
Design, graphics, and signage
Comprehensive: venue selection, scheduling, speakers, transportation, and promotional items
Managing events can be a tricky, difficult situation for any public relations professional if the proper planning has not been completed. During the time leading up to the big event, there are many ways you can prepare for just about anything.
Event Management Suggestion
Plan: Come up with an action plan. Put everything on it that could possibly go on it, from promotions to menus to guest lists to workers involved and everything in between.
Timing: Create a timeline and stick to it. Plan when the invitations should be sent, the bills should be paid and the band should be booked. Create one for the event, too – when should the caterer arrive and when should the doors open?
Staff: What sort of help do you need? Hire everyone you could possibly need to help you, both co-workers and outside vendors. Stick to the action plan. That way all the plans are in one place, and you and your help will all know exactly where to look.
Focus: Divide and conquer. Focus on one aspect at a time – whether it's decorations or entertainment or budget. Take one portion at a time and give it your undivided attention. Make all the calls you can and pay all the bills you can before moving on to the next part.
Delegate, delegate, delegate. Remember those sections you "divided and conquered"? Serve each one of those to someone else. One person should be the contact for the caterer and servers, for the entertainers, for the set-up crew, etc. That way you can oversee everything.
Confidence: Trust the people helping you. 
The best thing to remember is this - Enjoy yourself. Remember there is only so much planning you can do, and the event will unfold properly. Stay calm, solve problems if they arise and enjoy your hard work paying off.
International Trade Show & Conference Participation, Speaking, & Exhibition
The firm supports clients at trade shows in North American and International venues. We have organized, arranged speakers or secured speaking slots, hosted hospitality and attended events in Australia, Canada, China, Finland, France, Germany, Hong Kong, India, Malaysia, Singapore, Spain, Sweden, Switzerland, United Kingdom, and the United States. More than other Event PR Companies, we covered these shows and industries:
Supply Chain, Logistics, and Material Handling: CSCMP Council of Supply Chain Management Professionals, ProMat, Modex, MHEDA, and more.
Telecommunications: Twilio Signal, TwilioCon, ITU Telecom, SuperComm, ALTS, ComNet, Computer Telephony, Networld+Interop, etc.
Wireless: BellSouth WAVE, CTIA, Wireless IT, etc.
Cable: AIC, IBC, IIR, Kagan, KMI, NTCA, SCTE, Western Show, etc.
Computing: Apple, Comdex, Hewlett-Packard, IBM, Microsoft, MSDN, UNISYS, etc.
Hospitality: AAHOA, HITEC, etc.
e-Commerce/CRM: ASP Channel, AFSMI, Call Center, DCI, eCRM, Field Service Solutions, Electronic Commerce World, etc.
CAD/CAM/CAE: Autofact, Bentley, Intergraph, MICAD, etc.
GIS: AGI (UK), Blenheim (UK), ESRI, GE SmallWorld, GIS/LIS, GITA, GTC, SIG/GIS (France), URISA, etc.
Security: ACSAC, Black Hat, CCS, CSI, Def Con, CERT, e-Security, FOSE, InfoSec World, InfoWarCon, RSA, SANS, SecureWorld, Techno Security 2002, WebSec, etc.
Service: AFSMI, CRM, FES, Field Force Automation, etc.
Utility: DistribuTech, Edison Electric Institute, Indus World, National Meter Reading, WaterPollution Control Federation, American Water Works Association, etc.
Industry Analyst: Aberdeen, DCI, Gartner, Gilder/Disruptive Innovation, Forrester, IDC, Meta, etc.
Venture Capital: Venture Forum, Red Herring Venture Market, etc.
Social Media: SoCon, New Media Atlanta, Tweetup, Twestival, etc.
Open Source: DrupalCon, WordCamp, BarCamp, StartupCamp, StreamCamp, etc.
Marketing & Advertising: Ad: Tech Expo
Case Study Client: Eircom, the privatized, national telecom carrier of Ireland
Event: Press Conference — Planned multi-partner press conference to announce the e-commerce initiative of Ireland, at the Internet Commerce Expo in Boston. Designed and wrote invitations for conference and reception. Wrote a joint press release and gained approval from all parties. Assured positive relationships between the partners and created the joint message issued. Researched locations and coordinated reception after the press conference. Contacted reporters attending the trade show. Followed up with reporters at relevant trade publications.  The event was part of the economic development efforts of our client and its alliance partners.
The result — Direct quotes from conference and release were printed in CMP.net, Information Week, E-Commerce World and regional (Boston) newspapers. Telecom Ireland won praise from its partners: EMC, Industrial Development Agency of Ireland, and Viking Office Products. Leveraged the relationships established with partners to generate later press coverage to the benefit of the client.
Call us at 770.642.2080 for more information on event management marketing and PR event management.