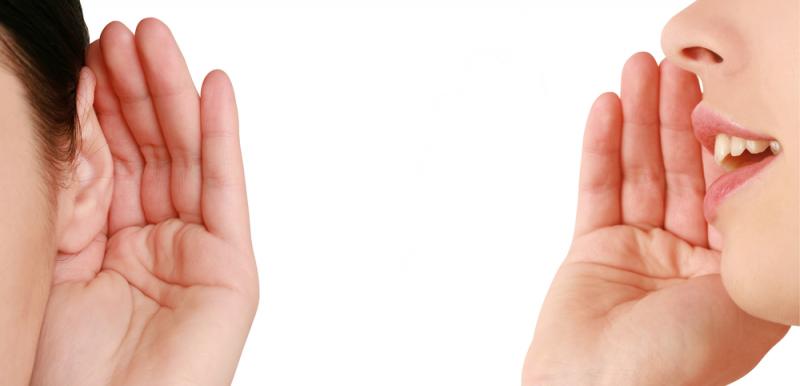 Blogging Agency / Blog Marketing Agency
Blogging Agency / Blog Marketing Agency
Blog Writing To Engage Web Visitors
Blogging Firm / Blog Writing Firm
Blogs provide fresh content that improves search engine optimization, initiates conversations with customers, and improves sales. To get a blog following, regular readers and subscribers, blog at least twice a week, and keep up with visitor comments. In comments, respond to questions raised, commenting positively on good observations, and maintaining the conversation with all visitors.
Blogging is part of your content creation efforts. It is a form of content marketing. Usually, websites have a content type named "blog." This company blog contains articles that ring true to the sensibilities of your target audience. Blog SEO is a key component of search engine optimization for your website. Blog posts can be clustered, a content cluster, linked together and linked to pillar content for the next level of effective SEO to drive website traffic. Companies, such as HubSpot encouraged blog writing as part of inbound marketing.
Blogging reaches your potential customer by putting your brand in front of industry bloggers and influencers. These forms of blogger outreach are tactics that align with your marketing strategy. The right blog writer and writing delivers quality content as part of your content writing program. Blog posts can be delightful and informative as input to social media marketing and should reinforce your brand.
​Blog SEO Agency Builds Traffic, Helps Generate Leads
As a long-time, content marketing agency, M1PR (MediaFirst) writes relevant and insightful blog articles that establish thought leadership, help with SEO, attract quality inbound links, and generate leads.
​Business Blogging is a Conversation with Your Audiences
Our blogging agency services let you:
Communicate with users on the web,
Spark conversation and engage your web visitors and customers,
Generate new and more website traffic
Generate fresh content
Improve page rank with the right SEO keywords,
Boost your Brand,
Improve sales, and
​Create opportunities to capture leads with the right Call-To-Action (CTA).
Blog Writing Agency Offers Consistency, Process & Focus
We write blogs that share best practices and tips, provide interpretive summaries of advice from credible professionals, give overviews of current trends and analyses, teach a skill, explain how to do something more efficiently, help site visitors understand new key technology features, summarize a client success, and more.
Our process involves:
Brainstorming a list of ideas and topics for blog articles
Analyzing the list of search keywords for which you should rank highly
Researching each topic and internal or external links
Identifying thought leaders and experts within your company and industry
Business Blogging To Attract Visitors & Reach Your Audience
Business Blogging: Be A Top Blogger
Business blogging enables you to put forward your ideas about your market and what prospective customers should consider as important. For our clients, our staff blog and write press releases about industry issues that customers come up against every day. Business blogs let you discuss what is important to your customers and take a stand.
Often, it is products and services from your company that help your customers solve their problems and overcome industry concerns, such as regulation, changing consumer preferences, new expectations that increase competitive pressures, etc.
One of our PR and marketing agency clients takes a position on how companies should prepare for regional disasters when doing strategic supply chain planning. They have blogged, written bylined articles, and issued press releases that have gained national attention, such as in the New York Times and Wall Street Journal.
Blog Content
Blog content can be any discussion or presentation of information helpful or interesting to your audience. You can review a book, discuss a trade show or conference, take a stand on an industry issue, guide readers to better use resources, provide a summary of quick tips, give a detailed list of how-to instructions, etc.
What is important is that it be useful to the reader. When the reader finds it useful, funny, or interesting, they may forward it to friends via social media sharing tools that are becoming common on websites. This social sharing is called "Social Publishing" by Acquia, a top provider of services and tools for managing websites built on the Drupal content management system (CMS).
Blogger Relations
Blogger relations means keeping connected with or connecting with bloggers that write about your market. It extends media relations, developing as a service as blogging and bloggers became influential and authentic sources of news and commentary.
First, we gather information or research who are the bloggers influencing your market and your target customers. Then, we understand whether and how they will learn about industry trends and your position on industry issues. We create contact plans, mini case studies, and short spokesperson bios that paint a picture of how we can help them do their job and gain better insight into market forces and the issues that are changing how companies must do business to be successful. For MediaFirst, we treat bloggers and reporters as though they were our customers. We help them be more successful by helping them get accurate, helpful, non-spammy information on what is important, newsworthy, and changing. Outreach to influencer blogs can be very effective depending on the industry and is part of the broad influencer marketing effort.
Blog Marketing
Content marketing through a blog is an effective way to inform, train, and engage your customers. Mailchimp, Intercom, and many others do this in great fashion via useful blog posts, consistent updates on product features and functionality, t-shirt and swag giveaways, and presence in local communities and major trade show events.
Good business blogs are useful and often entertaining.
Guest Blogging
Guest blogging is writing for the websites of other companies or industry influencers. Guest blogging can cross-sell your capabilities on guest websites, such as alliance partners' websites. Inviting Guest Bloggers to post on your website serves the same purpose for them and offers your audience a fresh face and fresh perspective on industry topics.
Reaching out to industry bloggers and influencers is part of a blogger relations initiative. Our agency can handle this for you, creating opportunities for blog posts or longer byline articles.
Monetizing Your Blog
If your goal is to monetize traffic and increase sales from your blog, then consider these blogging strategies to get more out of your website. The best thing that you can do for your blog is to keep your content engaging so that your visitors will keep coming back for more. Engagement and activity, like comments, attract search engines and improve your website ranking.
There are different types of blogging strategies that you can use to attract an audience to your website, but keep in mind that you will need to connect with your readers. These basic tactics, which you can incorporate into your blog right away, will pay off in traffic and leads.
Monetize with affiliate links, Related Post: " Affiliate Marketing & Affiliate Links "
This is an excellent personal blog I follow, by @stammy
Most companies monetize by attracting visitors and capturing contact information in online lead generation initiatives, such as Call-to-Action, Email Capture, or a Landing Page.
Blogging Keywords
Select and experiment with different ways to connect with your readers by using keywords that will help you target a specific audience and the intent of their search on the web.
Use the Google Keyword Tool to find high-ranking keywords and terms that Internet users enter when they search. You can keep track of how often visitors search for a keyword or term each every month. Then, write your blog content around your researched keywords, the ones used by visitors as they search. Not only will you attract more readers to your blog, but you will also attract the attention of search engines. Write well around high-ranking keywords.
The most important step here is to choose keywords and keyword phrases that your prospective customer will use when searching on the web. It may even be easier to rank high for these than it is to rank for the highest traffic, most popular keywords.
Blogging Lead Capture
Lead capturing techniques can help you to connect with your readers and build a relationship with them. Include lead capture information on your blogs like banners, buttons, anchor text, and opt-in boxes. Your goal should be to get contact information from web visitors as email addresses. This lets you build a relationship with drip, email nurturing campaigns, or when they subscribe to your email newsletter. Use the visitor's email information as a part of your marketing plan. Autoresponders and the drip, nurturing email campaigns help build a relationship with your readers and help you stay connected with them. You get multiple opportunities to sell them the products and services that you offer on your blog.
Every business is unique needs and needs a blogging strategy that supports your company's other marketing initiatives. If you would like to discuss your blog or are thinking about introducing a blog into your marketing mix, please let us know.
Your CTA can request a phone call, text, chat, subscribe to the email newsletter, or fill out the form on a Landing Page
B2B Blogging
Engage Your Audience Directly
Extend Your Reach With Social Media Posts
Blogging is becoming a critical path to B2B Content Marketing success. Blogs let you speak directly to your audiences of prospective customers. B2B Social Media extends the reach of your blog across the industry via LinkedIn and Twitter. LinkedIn Groups provide a forum to publish your blog posts. These blog posts generate inquiries and sales leads.
Add A Call-to-Action To Your Blog
Blogs allow your audience to consume blog content directly, by an RSS feed, or via social sharing through Twitter, Facebook, LinkedIn, and other networks.
Important features of modern blogs are social sharing tools, RSS feeds (subscribe buttons), tags (taxonomy), and the ability to leave a comment and interact with the author and other readers. Enhance blog content with links to related content or drive lead generation through a Call-To-Action (CTA).
Becky wrote this Related Post on CTAs, " Creating Calls to Action "
A Call-to-Action is an offer, such as "Call Jim at 770.642.2080, x218 for a fast, free quote on business blogging."
Make Blogs Easy To Share & Read
Make it easier on yourself and your audience by bite-sized sections of each blog post, maybe 300 - 400 words.
Headers & Sub-headers
In addition, you need headlines (H1) and sub-headlines (H2, H3) to break up the copy and highlight keywords in the blog post. The Keywords for a blog post should be found in the title, headline, sub-headlines, and body text. Note that the title refers to the page title that appears in the browser tab and may not be the same as what displays on the page as the headline.
Bulleted Lists
Bullets - Bulleted Lists: These, again, break text copy up into more readable segments and draw the reader down through the text. They are also easier to read and make the mass of text seem less daunting.
Make Blog Content Marketing Part Of Your Marketing Mix
B2B Blog Content Marketing is a critical component of effective online marketing.
Bonus: Social Media & Blogs
Blog posts can go viral if your post hits the spot for utility or fun. Social Media, Social Networks, and Social Sharing extend the reach of your blog across your contacts, customers, friends, and advocates.
Blogging For Business & B2B Blogging Agency
Get started with a dedicated blog writing service, call Jim at 770.642.2080, x218