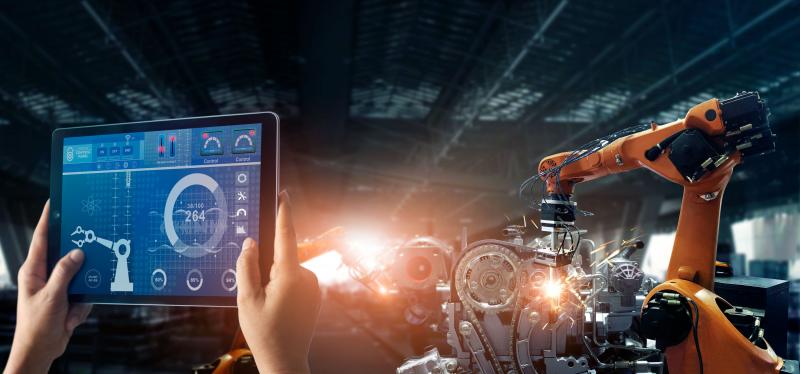 Industry Marketing Services Agency | Industry PR Agency
Industry Marketing Services Firm | Industry PR Firm
Direct Industry Experience Complements Your Team: GIS, Telematics, RF ID, Tracking, and Automation
Add Innovative Industry Perspectives
Clients rely on our cross-industry, front-line sales, and engineering experience to give a more reasoned and authentic tone to our writing and crafting of key marketing messages.
Several MediaFirst staff had marketing or sales positions selling the same industry solutions to the same technical decision-makers and C-suite executives as our clients.
Industry Vertical Markets served: IT (computing, network equipment, and Web services): Communicating desired market position and value proposition to the right audience. MediaFirst has IT and Internet backgrounds with major industry firms (IBM and HP) and nimble start-ups. These clients represent excellent, focused solutions. MediaFirst clients run the gamut of technology industries and across hardware, software, and services.
Supply Chain & Logistics Industry PR Agency Practice

We understand the business benefits of your technology. We promote leaders in supply chain management, optimization, and logistics.
Information Security Practice
InfoSec firms, such as Gideon Technologies, acquired by Symantec, are typical of our work in this space. We were very successful in promoting Information Security spokesperson Tari Schrieder, who led the information security practice of ExtremeLogic. Hewlett-Packard (HP) acquired our client, ExtremeLogic.
Routing, Service Management, Field Force Automation, GIS, and Telematics PR Agency Practice
MediaFirst made several venture-backed firms well-known in software for Field Force Automation (FFA), routing, and GPS visibility. Our CEO, Jim Caruso, connected a client with corporate venture capital from Aether, which brought in GE and others to the tune of $15 million in venture funding.
Telecom Practice
Jim has global experience launching ventures, products, & services, This includes management of marketing, direct sales, and partnering that won deals with Alltel, BT, Hong Kong Telecom, Siemens, Sprint, Verizon, and dozens of countries.
Mobile Communications & Wireless Practice
MediaFirst staff is fluent in the language of technology decision-makers. This ability to speak native technology enables us to write clear, interesting messages and value propositions. We have helped some of the world's hottest companies stake claims to markets.
Media & Cable Practice
Evangelizing how your firm helps customers be more profitable and competitive. Global cable and media experience, along with promoting the game-changing technologies of digital, interactive cable, cable modems, streaming software, interactive services, and cable telephony, give us extraordinary insight into customer needs.
Utility Services Practice
Perspectives from electricity, gas, water, & wastewater come from our industry experience, dealing directly with your customers and understanding their pain.
Manufacturing PR Agency Practice
Expertise in manufacturing and engineering gets quick results from your promotional efforts. From the manufacturing shop floor to ERP software to CAD/CAM/CAE to process control, our success is unmatched.
Finance (Fintech) PR Agency Practice
Risk management, risk mitigation, raising funds, releasing financial services, and winning recognition for new start-ups has made us successful in attaining client goals.
Health Technology PR Agency & Healthcare Practice
Reaching decision-makers makes our health and healthcare industry practice very effective in promoting clients.
Call Jim at 770/642-2080, x218 to discuss PR success for your company and industry.