Digital PR Agency Services
Awareness is a precursor to sales. More sales staff or ads are not alternatives.
Media Relations: Business Press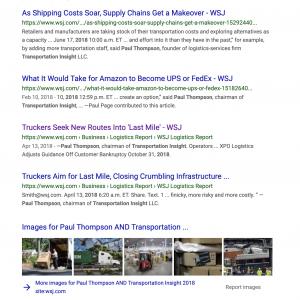 Digital Agency Services
Our client was in the Wall Street Journal four times in 2018. This press coverage exemplifies the business press capabilities of the media relations agency team at M1PR (MediaFirst). Our crucial deliverable for media relations is an interview. Since 2018, this client made a private equity restructuring and an acquisition. You see our work strengthening market awareness and company valuation.
By helping a reporter or editor, you get authoritative links from earned media coverage to increase SEO and your online visibility.
Earn Industry Press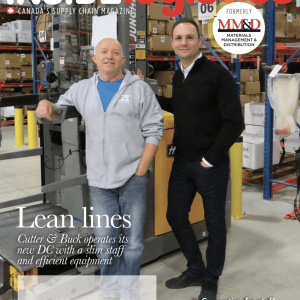 Client Cover Story
It features the customer of a client on the Cover of Inside Logistics magazine. This earned media coverage includes a two-page spread on the inside with a large photo of the equipment sold to the end-user customer.
Get in front of the right audience, position yourself as a thought-leader, and write to increase organic traffic or links. Digital PR gets you noticed online by finding where your audience is and connecting you to them. We secure interviews and byline opportunities.
You Win Awards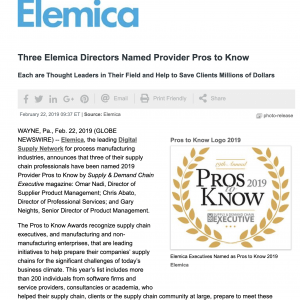 Award Opportunity Management
We Win Awards For Clients
Our staff wins many awards for our client, Elemica. This example is a press release that Elemica issued to leverage and reinforce the win of this prize. "Pros-to-Know,"  is a visible industry award.
Campaigns: PR Programs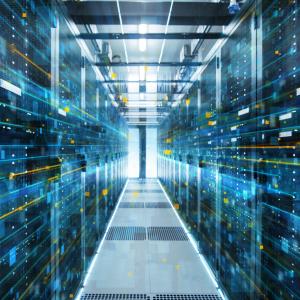 Software PR Agency | Supply Chain PR Agency
Strategies and tactics go into PR Campaigns to create awareness, impart knowledge, sell, and help close. Marketers obsess over omnichannel go-to-market strategies for the broad engagement of prospective customers. We agree upon an approach before we begin, but have the insight and flexibility to change as needed. Our work programs include media relations outreach that results in earned media attention. Written content, such as press releases, blog posts, byline articles, and social media curation serves a wide audience and can focus on an industry niche when desired.
Press Releases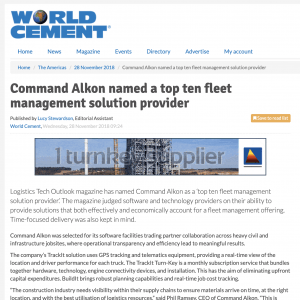 Press Releases Broadcast & Reinforce Success
We make the clients' press releases tangible proof that they are executing as the investors want. How? We start today to position them a year out and begin documenting their successes in monthly press releases. Whether you do one or eight a month, each press release is an opportunity to prove that your firm pursues an extensive market, customers beg you to take their money (because of your value proposition), and the management team is complete and capable of executing to plan.
What's Stopping You, A Bear?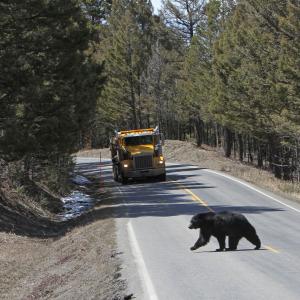 Blogging Takes The Story To The Audience
Blogging: What's Stopping You, A Bear? Many of us have mental blocks about writing. Writing a blog should be an ongoing and well-planned endeavor with a blog editorial calendar and the staffing to make it happen on time.
Social Media Engagement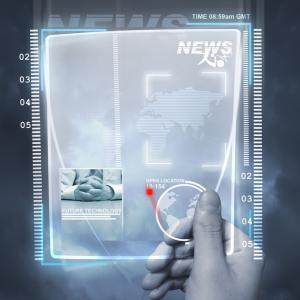 Social Media Connection
Curate, Post, Listen, Engage
Our clients got leads from social media since the first days of LinkedIn Groups, Twitter, Facebook, and other social networks. We find our client's audiences online. These audiences may include prospects, customers, potential employees, alliance partners, or investors.
We research and curate a stream of social media posts in our work for a client. The curated stream blends client posts (press releases, blog posts, case studies, and white papers) with noncompetitive industry news, on topics such as industry growth, trends, regulation, and news from allies. 
Speaking Engagements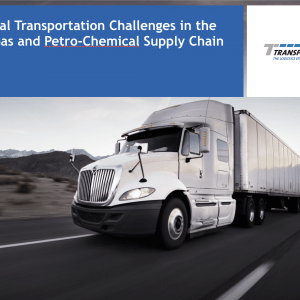 Speaking Engagements Reach Your Audience
Speaking engagements include speaking slots at a company-sponsored webinar, industry conference, analyst conference, partner event, and others. After COVID-19, everything is different, but some companies are engaged on many fronts, providing online updates, training, and events. There are many ways to reach your audience and different benefits from each approach. Invite attendees by email. Give attendees and registrants a recording of the event and on your website as downloadable content from a landing page. MediaFirst managed, conducted, and moderated this example webinar.
Industry Analysts & Influencer Outreach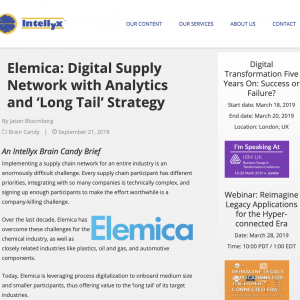 Industry Analysts & Influencer Relations
Industry Analyst Relations is one type of influencer relations outreach. Industry analysts provide a perspective on the competitiveness of players in an industry and the features and functionality needed for a product offering to do well. If you pay the analyst firm, they give your company feedback that can guide market entry and product specifications. However, even if you don't pay them, they may offer to hear your briefing on your view of the industry and your product. Periodically, the analyst firm provides a written statement, a market analysis that can prove beneficial in talks with prospective customers or industry alliance partners.