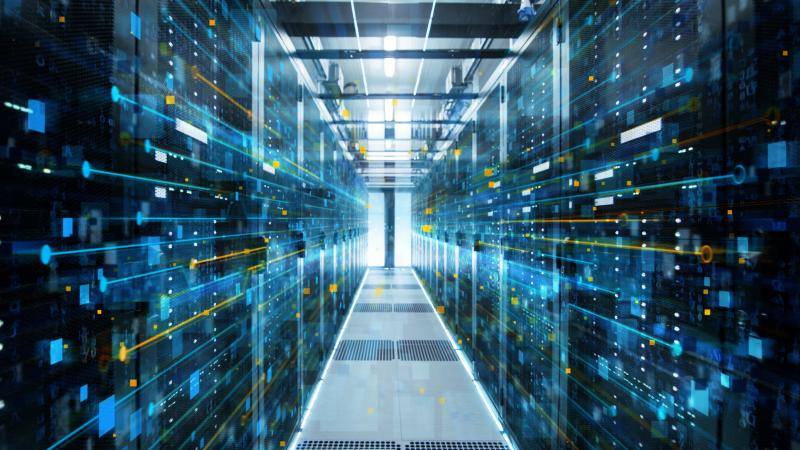 Digital Public Relations Agency | Top Digital Agency
First, our agency is fully operational to meet the needs of the media, our clients, and staff during the COVID-19 pandemic.

Second, M1PR, Inc. (MediaFirst PR - Atlanta) is a fully distributed team. We support employees and contractors who want to work from any country.

Third, we continue to respect mask mandates, social distancing, and any shelter-in-place directive of scientists from the CDC and WHO. We are proud that Atlanta took great care to minimize the spread of COVID-19. Although some states lifted travel and face-to-face contact restrictions, the resurgence of cases caused us to maintain a prohibition on employee travel in 2020.

Forth, we encourage staff to get vaccinations. Management continues to monitor scientific guidance on the rate of infection to determine what is safe for our staff, allies, and clients.

Getting vaccinated is an important step to help protect older adults and caregivers from getting COVID-19
About M1PR, Inc. d/b/a MediaFirst PR - Atlanta
Tech PR Firm with Years of Client Success
MediaFirst staff are experts in technology, early adopters of digital public relations, and write well for audiences. The writing staff has particular skills in software, technology, and logistics. The foundation of client work is an understanding of the needs and motivations of your audiences: prospect, customer, investor, employee, potential hire, analysts, the media, and the public.
5. Arm Your Spokesperson(s) With The Facts

Crisis training requires spokespersons to be certain of the facts before commenting on what happened. This does not mean that the spokesperson cannot be sympathetic to any anguish or suffering, but until the facts are clear about responsibility, it is critical to state that the organization seeks the facts. - Jim Caruso, M1PR, Inc.
Boutique Content Marketing Agency
Our client's successes confirm that industry and market awareness increases by reaching the right people via the third-party endorsement of earned media (press coverage). As a client, we help you engage with your prospective customers via content and engagement that address the desires, industry issues, and perceptions of your target groups. This people-centered approach, backed by real technology expertise, means success that is faster, easier, and more productive. 
Interactive Marketing Agency
"You've got to start with the customer experience and work backwards to the technology. You can't start with the technology then try to figure out where to sell it." - Steve Jobs, Apple Computer
MediaFirst forms small, capable teams with clients, supporting or leading the charge in, strategy, product marketing, marketing automation, content marketing, writing, content management systems, web design, user experience, search engine optimization, pay per click advertising management, social media marketing, growth marketing, conversion rate optimization, and lead generation. 
---
Agency Differentiation
How M1PR is Different from Alternatives & Competing Agencies
Your Alternatives might be: choose not to do these tasks, spend the money on some other initiative, do these tasks in-house, pick a different firm, try marketing software to do the job, or what?
Take time to consider why we trust that a consistent program of media relations for earned media, press releases showing highlighting your successes, blogging to inform your audiences, bylined articles for thought-leadership on pressing industry issues, speaking engagements to reach prospects, winning awards to claim social proof, industry analyst relations to establish market status, and social media curation to reach targets across LinkedIn, LinkedIn Groups, Twitter, Facebook, etc.
Differentiators:
Support
Best-in-class support, periodic scheduled and on-demand access to your account team and strategy, global time zone support via chat, transparent rational process, living planning and execution documents, and regular reporting. 
Marketing Tool & Platform Agnostic
Platform-agnostic: We are independent and experienced across marketing automation, email service provider (ESS) platforms, and social media tools. Plus, the firm has extensive knowledge of third-party, marketing technology stack integrations and integration tools.
You get a choice, are not tied to our preferred provider, get unbiased advice, and have various tools for a periodic or transactional email to a list segment.
Analytics
Digital Analytics: visibility into campaign performance, in-depth understanding of key metrics, and an ability to help deliver performance measurement, reporting, and optimization.
Strategy
Strategy: We position the client's company and reinforce its brand across multiple marketing channels. Strategy and tactics are based on lessons learned; that is what sets our agency apart.
Specialization
Specialization in B2B: software, technology, supply chain, optimization, networks, and IT. Regular work across manufacturing, food, oil and gas, chemicals, construction, supply chain, SaaS, Cloud, and many more.
Experience in B2C: we know retail, furniture, landscaping, artificial turf, flooring, restaurants, healthcare, education, crafting, and sports.
Messaging, Creative, or Programming Assistance
We have professional copywriters, designers, and coders on our teams to help you craft messages, create designs, or code emails and templates. We develop email templates to display correctly and responsively for all devices. These added values help in justifying your selection of M1PR (MediaFirst). 
M1PR offers clients advanced personalization options like dynamic content to better tailor campaigns to the needs of their email subscribers, web visitors, and in ad campaigns.
Cross-channel optimizations
We optimize client campaigns across channels. Our deliverables include searchable versions of emails, social media share buttons on email content, Call-to-Action or Click-to-Call buttons on campaign emails, and, of course, responsive email layouts. Most clients prefer our multi-channel marketing experience in campaigns to their users.
ROI
We don't compete on price, but we have the low overhead that keeps fees fair. We deliver value, more efficiently, and with a high return on investment.
M1PR is a Top Digital Agency Providing Marketing and PR. Call us today at 770.642.2080