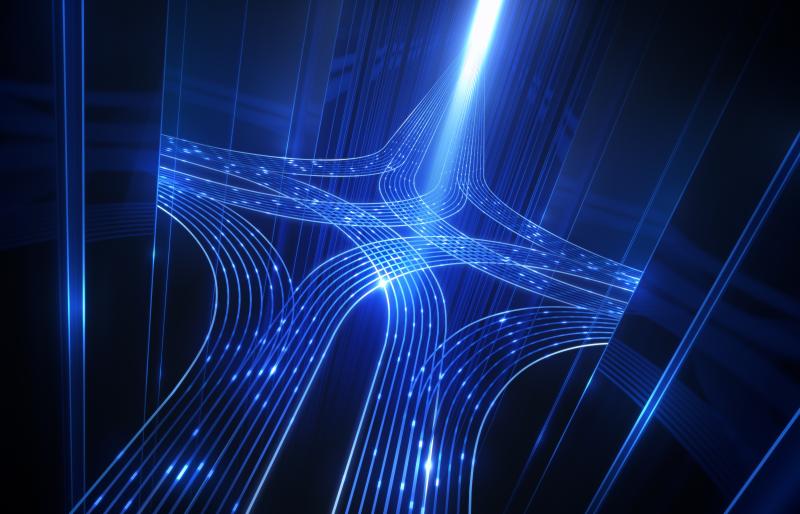 Telecom PR Agency | Telecom Marketing Agency | Telecom Sales Agency
Telecom Practice: Global Experience Supports Your Team's Total Success
Using Startup PR Agency Resources To Raise Capital
Telecommunications: Wireline & Wireless; Switching, Access Network, & Customer Premise Equipment; Hardware, Software, Services, & Data
Wireless Data Startup Aether Technologies
Later IPO as Aether Systems [NASDAQ: AETH]
Also, Aether (later Aether Capital) Invested in MediaFirst Client iMedeon
PR Launch from ground zero, initial analyst relations
Fast start with first-week coverage by 2 of the 3 top business dailies (FT, IBD, & WSJ)
Confirmed David Oros, CEO & Chair, as a wireless data pioneer
Launched first financial services offerings with Reuters
Launched AIMTM middleware
Announcement of customers, awards, products, services, hiring, partners, board members & funding
Wireless data, wireless Web-based B2B services, telecom, financial, logistics, the transportation industry
PR Leading to IPO, Eircom [NASDAQ: EIR]
Formerly Telecom Eireann and Telecom Ireland (US)
Trade Shows, Conferences, Seminars, Press Conferences, Hospitality & Meetings
PR covering telecommunications, Internet, IT, and economic development media outlets
Marketing, collateral development: brochure, invitation, etc.
Writing: case studies, white papers, bylined articles
Event planning and execution
Corporate identity change: publicized changes leading to IPO
Announcement of customers, services, hiring, partners & IPO
Wireless data, wireless Web-based B2B services, telecom, financial, logistics, the transportation industry
Utility Dispatch & Workforce Management Software
iMedeon, Inc. served industries, such as telecom and wireless with wireless data, voice, and software capabilities.
PR, analyst relations, & speaking opportunity management
Awesome PR results for 2000, ask—we'll send you the results
Analyst relations that identified key analysts, scheduled briefings, and maintained top honors
Opportunity management for speaking engagements, identifying and securing top slots, annually
Contact of potential investors or business partners in wireless, utilities, & GIS
Announcement of customers, awards, products, services, hiring, partners & funding
Wireless data, wireless Web-based B2B services, telecom, financial, logistics, the transportation industry
Telecom Equipment, Customer Premise IAD
Merlot Communications, Telecom Manufacturing Startup
PR, analyst relations, & speaking opportunity management
PR establishing a new category of device, the IAD, as the best customer premise gear for delivering convergent telecom services
Analyst relations that carved out the new space and positioned the venture as a technology leader
Case studies, white papers, bylined articles
Telecommunications equipment, Integrated Access Device (IAD), Small-to-Medium Business Enterprises (SME or SMB)
Mobile Handset Exchange Startup, WirelessVertical.com, Inc.
A market-maker in wireless equipment including mobile handsets
Business plan, corporate organization, marketing, PR, analyst relations, & speaking opportunity management
Business plan
Venture launch
Board of advisors
VC presentations
Service introductions
Deal structuring: Ts & Cs, financial, & legal
The wireless industry, Web-based B2B services, wireless network & subscriber equipment
M1PR (MediaFirst) Founder/CEO, Jim Caruso, is deeply committed to telecommunications technology evangelism
Jim Caruso's previous experience includes four years at Scientific Atlanta, most recently as director – worldwide product sales – Telephony Systems Division. He managed sales of multimedia access and transport network hardware, software, and services including optical fiber architectures; video transport via SONET/SDH; and telephony digital loop carrier systems, and high-speed data access (e.g., cable modem and the competing technology xDSL). He developed the strategic focus and tactics to pursue worldwide telecom investor/operators and system integrators.
He also managed business development for new markets, including China, Australia, Hong Kong, Thailand, and India, and new products, such as cable telephony, high-speed data access for Internet Protocol (IP), and ATM-switched interactive digital video. As Business Development Manager, he created sales channels through affiliates and headquarters of worldwide telecom firms: Cable & Wireless, BellSouth, CP Group, NYNEX, Telefonica, Time-Warner, and US West.
Key accomplishments at Scientific-Atlanta include:
Sold, priced, and structured deals winning more than $100,000,000 at Optus Communications
Closed deals with Universal Cable TV, an affiliate of NYNEX and TelecomASIA in Thailand, and OPTUS Communications in Australia, generating over $20 million in first-year revenues, and over $150 million in the following two years.
Sold first international video format (PAL-B/G) set-top order over $1 million, launching that business.
Created first cable telephony order which led to multi-million dollar partnership with Siemens.
Developed first comprehensive document identifying the strategy for licensing Scientific-Atlanta products together with PowerTV products, leading to major licensing deals with Pioneer and Toshiba.
Licensing led to the successful bid for Time-Warner's Pegasus set-top business.
Served as sales division representative in formulating and presenting business plans that launched the successful digital interactive set-top box business
Bid & won business through Siemens in Belgium, Bando in Korea and Atom in the Philippines.
Member of the senior negotiating team for $130 million incremental deal with OPTUS Communications.
Managed business development, creating sales channels through affiliates and headquarters of worldwide telecom firms: Cable & Wireless, BellSouth, CP Group, NYNEX, Telefónica, Time-Warner, and US West
Prior to Scientific-Atlanta, Mr. Caruso managed a consulting project team of nationals from five (5) different Asia/Pacific countries at TelecomASIA, which successfully completed two project milestones within six months. He worked in North America, Europe, and Asia for our firm, consulting on opening telecom markets for many clients, including Baymont/MONENCO, Cadabra, Eurecarte, Intergraph, Mason Land Survey, and UNISYS Corporation.
Mr. Caruso was previously a division director at Byers Engineering, where he managed sales of over $30,000,000 to domestic and international telecommunications operators. Profitably expanded business by creating new OutSide Plant (OSP) services and opening new markets, including European telecoms. He managed projects with as many as 30 staff members for customers including NYNEX and British Telecom. He led teams in conceiving, writing, and pricing proposals worth up to $15,000,000.
Media PR, Cable PR, Online PR & New Media PR Agency
Select MediaFirst For Lead Generation, Market Awareness & Market Position
MediaFirst imparts awareness and knowledge of your offerings to your target audience via New Media PR. The firm and its principals have global experience evangelizing industry technologies and services across Media, Cable & New Media. These efforts generate leads and establish market position and prominence.
itaas
In its formative years, we assisted itaas (founded as Interactive Television And Application Services) with establishing brand and industry position as a premier provider of services for companies entering the market for interactive digital cable network applications. We delivered Cable PR, print, and digital online PR to establish market awareness and market position.
Cauldron Solutions
Cauldron Solutions develops software solutions to enable commercial transactions over digital television and to manage content offered to on-demand subscribers. The company provides consumer marketing capability for television programmers and distributors through billing and data management software solutions that help grow the revenue streams for its media, cable, and broadcast clients. Cauldron Solutions demonstrated expertise in all aspects of iTV transacting, from communication with the set-top box to data management to the user interface to billing systems integration. Cauldron's clients include Cablevision, IFC, Sportskool, ITOCHU International, MagRack, Playboy, and Rainbow Media, among others. Cauldron Solutions is a privately held company based in New York City, NY.
InterVU [NASDAQ: ITVU], acquired by Akamai [NASDAQ: AKAM]
Mr. Caruso negotiated the deal with InterVU, for fees and options, for a contract to perform media relations and industry analyst relations. InterVU (acquired by Akamai Technologies) enables businesses to prosper in a competitive Web-centric marketplace by providing solutions that optimize Web site performance, deliver broadcast-caliber streaming media, and provide interactive application services.
PR and analyst relations
Profitable deal negotiation with InterVU, including options, for a client and our firm
Streaming media, streaming video, streaming audio, new media, media players
Libit Signal Processing, acquired by Texas Instruments [TI]
Media and analyst relations. Libit (now the Cable Broadband Communications Group of Texas Instruments) offers the industry's most comprehensive cable broadband software solution, with products from the hardware abstraction layer to the application layer, including everything from drivers to PacketCable support.
Media relations, PR plans, bios, press kits, writing/editing, etc.
Analyst relations
DOCSIS - compliant Cable Modem chipsets, per Cable Labs specifications
Just Happy, Inc.
Just Happy is the corporation of director Robert Caruso. His work is directing for advertising and music video. He received a Grammy Award nomination for his work on Will Smith's "Will2K" for best short-form music video.
Over the years, we have helped with the acquisition of domain names, web consulting, writing, and editing, including creating the Wikipedia entry for Robert.
Robert has won praise and success. He is best known for his comic approach while at Industrial Light & Magic (ILM), with fresh approaches to lighting and direction. His off-beat perspective and wry humor bring acclaim to the commercials and music videos of his clients.
1st Place at Anicomm Awards: Hefty "Gingerbread Man" Animation
Australian Effects & Animation Festival: Finalist Nominee for Hefty "Gingerbread Man"
Bronze from Clio Awards: Visual Effects for Hefty "Gingerbread Man"
Grammy Award Nomination: Best Short Form Music Video for Will Smith's "Will2K"
Best Commercial from London International Advertising Awards: Home Appliances Category for Hefty "Eskimo"
MTV Awards: for Will Smith's Men in Black, music video
PowerTV, Inc., acquired by Scientific-Atlanta [NYSE: SFA]
PR, analyst relations, & speaking opportunity management. PowerTV, Inc. offers the most complete, end-to-end software solution for digital cable systems.
Public Relations, Press Releases, plans, bios, press kits, writing/editing, trade shows, etc.
Analyst Relations
Secured speaking engagements
Financial Analyst promotion as a pre-IPO venture, securing a spot at the CIBC Oppenheimer Telecom Conference
Case studies, white papers, bylined articles
Operating system, applications, interactive digital set-top box, digital cable