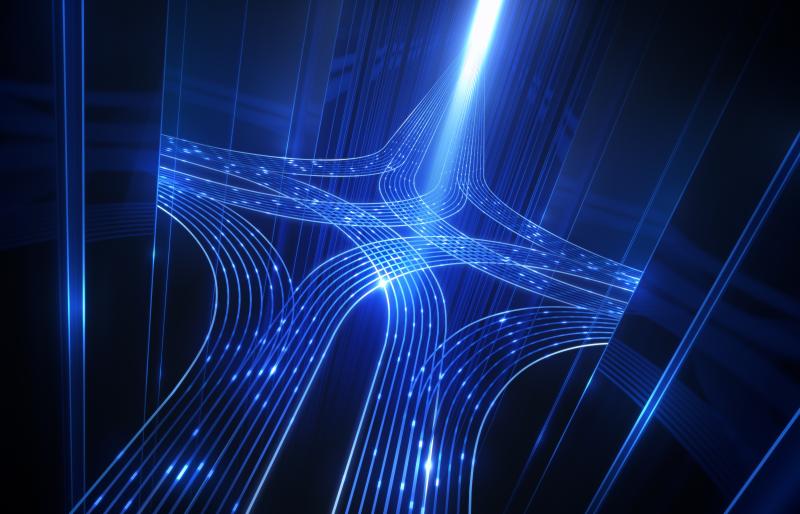 Telecom PR Agency | Telecom Marketing Agency | Telecom Sales Agency
Telecom PR Agency, Marketing Agency, and Sales Agency
Telecom Practice: Global Experience Supports Your Team's Total Success
Using Startup PR Agency Resources To Raise Capital
Telecommunications: Wireline & Wireless; Switching, Access Networks, & Customer Premise Equipment; Hardware, Software, Services, & Data
Wireless Data Startup Aether Technologies
Later IPO as Aether Systems [NASDAQ: AETH]
Also, Aether (later Aether Capital) Invested in MediaFirst Client iMedeon>
PR Launch from ground zero, initial analyst relations
Fast start with first-week coverage by 2 of the 3 top business dailies (FT, IBD, & WSJ)
Confirmed David Oros, CEO & Chair, as a wireless data pioneer
Launched first financial services offerings with Reuters
Launched AIMTM middleware
Announcement of customers, awards, products, services, hiring, partners, board members & funding
Wireless data, wireless Web-based B2B services, telecom, financial, logistics, the transportation industry
PR Leading to IPO, Eircom [NASDAQ: EIR]
Formerly Telecom Eireann and Telecom Ireland (US)
Trade Shows, Conferences, Seminars, Press Conferences, Hospitality & Meetings
PR covering telecommunications, Internet, IT and economic development media outlets
Marketing, collateral development: brochure, invitation, etc.
Writing: case studies, white papers, bylined articles
Event planning and execution
Corporate identity change: publicized changes leading to IPO
Announcement of customers, services, hiring, partners & IPO
Wireless data, wireless Web-based B2B services, telecom, financial, logistics, the transportation industry
Utility Dispatch & Workforce Management Software
iMedeon, Inc. served industries, such as telecom and wireless with wireless data, voice, and software capabilities.
PR, analyst relations, & speaking opportunity management
Awesome PR results for 2000, ask—we'll send you the results
Analyst relations that identified key analysts, scheduled briefings, and maintained top honors
Opportunity management for speaking engagements, identifying and securing top slots, annually
Contact of potential investors or business partners in wireless, utilities, & GIS
Announcement of customers, awards, products, services, hiring, partners & funding
Wireless data, wireless Web-based B2B services, telecom, financial, logistics, the transportation industry
Telecom Equipment, Customer Premise IAD
Merlot Communications, Telecom Manufacturing Startup
PR, analyst relations, & speaking opportunity management
PR establishing a new category of device, the IAD, as the best customer premise gear for delivering convergent telecom services
Analyst relations that carved out the new space and positioned the venture as a technology leader
Case studies, white papers, bylined articles
Telecommunications equipment, Integrated Access Device (IAD), Small-to-Medium Business Enterprises (SME or SMB)
Mobile Handset Exchange Startup, WirelessVertical.com, Inc.
A market-maker in wireless equipment including mobile handsets
Business plan, corporate organization, marketing, PR, analyst relations, & speaking opportunity management
Business plan
Venture launch
Board of advisors
VC presentations
Service introductions
Deal structuring: Ts & Cs, financial, & legal
The wireless industry, Web-based B2B services, wireless network & subscriber equipment
M1PR (MediaFirst) Founder/CEO, Jim Caruso, is deeply committed to telecommunications technology evangelism
Jim Caruso's previous experience includes four years at Scientific Atlanta, most recently as director – worldwide product sales – Telephony Systems Division. He managed sales of multimedia access and transport network hardware, software, and services including optical fiber architectures; video transport via SONET/SDH; and telephony digital loop carrier systems, and high-speed data access (e.g., cable modem and the competing technology xDSL). He developed the strategic focus and tactics to pursue worldwide telecom investor/operators and system integrators.
He also managed business development for new markets, including China, Australia, Hong Kong, Thailand, and India, and new products, such as cable telephony, high-speed data access for Internet Protocol (IP), and ATM-switched interactive digital video. As Business Development Manager, he created sales channels through affiliates and headquarters of worldwide telecom firms: Cable & Wireless, BellSouth, CP Group, NYNEX, Telefonica, Time-Warner, and US West.
Key accomplishments at Scientific-Atlanta include:
Sold, priced, and structured deals winning more than $100,000,000 at Optus Communications
Closed deals with Universal Cable TV, an affiliate of NYNEX and TelecomASIA in Thailand, and OPTUS Communications in Australia, generating over $20 million in first-year revenues, and over $150 million in the following two years.
Sold first international video format (PAL-B/G) set-top order over $1 million, launching that business.
Created first cable telephony order which led to multi-million dollar partnership with Siemens.
Developed first comprehensive document identifying the strategy for licensing Scientific-Atlanta products together with PowerTV products, leading to major licensing deals with Pioneer and Toshiba.
Licensing led to the successful bid for Time-Warner's Pegasus set-top business.
Served as sales division representative in formulating and presenting business plans that launched the successful digital interactive set-top box business
Bid & won business through Siemens in Belgium, Bando in Korea and Atom in the Philippines.
Member of the senior negotiating team for $130 million incremental deal with OPTUS Communications.
Managed business development, creating sales channels through affiliates and headquarters of worldwide telecom firms: Cable & Wireless, BellSouth, CP Group, NYNEX, Telefónica, Time-Warner, and US West
Prior to Scientific-Atlanta, Mr. Caruso managed a consulting project team of nationals from five (5) different Asia/Pacific countries at TelecomASIA, which successfully completed two project milestones within six months. He worked in North America, Europe, and Asia for our firm, consulting on opening telecom markets for many clients, including Baymont/MONENCO, Cadabra, Eurecarte, Intergraph, Mason Land Survey, and UNISYS Corporation.
Mr. Caruso was previously a division director at Byers Engineering, where he managed sales of over $30,000,000 to domestic and international telecommunications operators. Profitably expanded business by creating new OutSide Plant (OSP) services and opening new markets, including European telecoms. He managed projects with as many as 30 staff members for customers including NYNEX and British Telecom. He led teams in conceiving, writing, and pricing proposals worth up to $15,000,000.