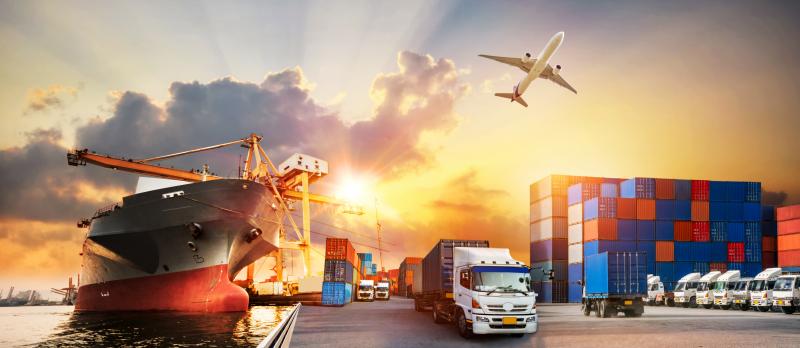 Supply Chain PR Agency
Supply Chain PR Firm
Select M1PR To Create Great Logistics PR Opportunites
Consistently Great Press Coverage & Awards
There is no marketing firm or PR company with more expertise in logistics, warehousing, transportation management systems (TMS), strategic supply chain design, 3PL/4PL services, geographic information systems (GIS) vehicle routing, electronic proof of delivery (ePoD) and other logistics optimization software. Our knowledge comes from our work and education in marketing, sales, PR, engineering, manufacturing, distribution, dispatch, routing, and field service.
Media Relations Process Gets You Interviews
Press coverage requires a consistent program of pitching to reporters and editors. This is the hard work of understanding press opportunities via relationships with the media and research of editorial calendars (EdCals).
We Understand What You Do
Industry Experience: Elemica (two different private equity investments), iMedeon (Funded), Insight, International Asset Systems (Acquired by REZ-1, which in turn was acquired by DCLI), LeanLogistics (Acquired by CHEP, now BlueJay Solutions), Optiant (Acquired by Logility), Transportation Insight (private equity investment), W&H Systems (Acquired/merged as DMW&H), and Paragon.
Marketing Agency
Strategic Supply Chain Design, Insight, Inc.
For 15 years, MediaFirst acted as the outsourced logistics marketing agency of Insight, Inc. Insight supplies more than 90% of top industry firms across the beverage industry, consumer goods, specialty manufacturing, high-tech manufacturing, etc. We highlighted the fact-based challenges faced by companies doing supply chain design and strategic planning. Our efforts kept Insight at the top of strategic optimization software suppliers for the Fortune 50.
PR maintaining global recognition of INSIGHT as a top provider of design and planning optimization
Productizing INSIGHT's optimization engine, the X-System, creating an OEM offering
Global management, optimization, consulting, OEM marketing, software, logistics
PR Agency for Elemica
MediaFirst worked for Elemica continuously from 2012 to 2021, providing digital PR, social media, speaking opportunity management, blogging, press releases, trade show support, industry conference coverage, and bylined article ghostwriting for this end-to-end digital supply network that enables process manufacturing enterprises to automate, speed up, buy, sell, and move transactions. We worked with the marketing, engineering, customer service, and executive teams.
Logistics PR Firm for Optiant (Acquired by Logility)
Case studies, white papers, bylined articles, awards, website analysis, newsletters, etc.
"MediaFirst helped raise the awareness of our company to compete with companies that are much bigger. They are a professional group and work very hard to generate publicity for us. I would add that MediaFirst has been very creative in developing new ways of generating publicity (e.g., issue-based press releases) for Optiant."
- Fred Lizza, CEO of Optiant
TMS Software Marketing Agency
Strategy, PR, Analysts, Speaking, SEO & Advertising for LeanLogistics (Acquired), Now BluJay Solutions
MediaFirst delivered a range of marketing services for LeanLogistics from the start-up through the first acquisition by CHEP. We promoted the firm via outstanding press coverage. We wrote and issued press releases showing year-over-year growth, incorporated the desired positioning, and highlighted the strategies of LeanLogistics. We integrated the marketing campaigns with industry analyst relations, award opportunity management, and speaking engagement management. LeanLogistics won numerous awards, staying top of mind among logistics firms offering Transportation Management Systems (TMS). MediaFirst stepped up to design comprehensive Google AdWords advertising campaigns. In addition, we provided a rigorous analysis of the usability and Search Engine Optimization (SEO) status of LeanLogistics.com and its position versus competition.
Service Supply Chain Marketing Agency
iMedeon, Inc. Received US$15.5m in Funding
MediaFirst developed Service Chain positioning for iMedeon and helped them to success and fame. We introduced them to the CEO of Aether, leading to a corporate venture investment totaling $15.5 million and includ9ing major industry players, GE Equity, a GE Capital company (NYSE:GE), wireless data leader Aether (NASDAQ:AETH), GE Power Systems, iMedeon's existing venture investor, Insight Capital Partners, and others.
Logistics Business Plan Writing Agency
Rewrote the Business Plan toward venture funding. A core offering of this plan was an online, B2B logistics for the target market of residential facilities for seniors.
Focused the business model; clearly stated value propositions
Developed compelling new industry statistics supporting the plan
Researched and addressed each key element for the plan
Web-based, complementary B2B logistics offering, serving the senior housing industry
Supply Chain PR Agency
Select MediaFirst: Years Of Getting Top Industry Awareness for Clients