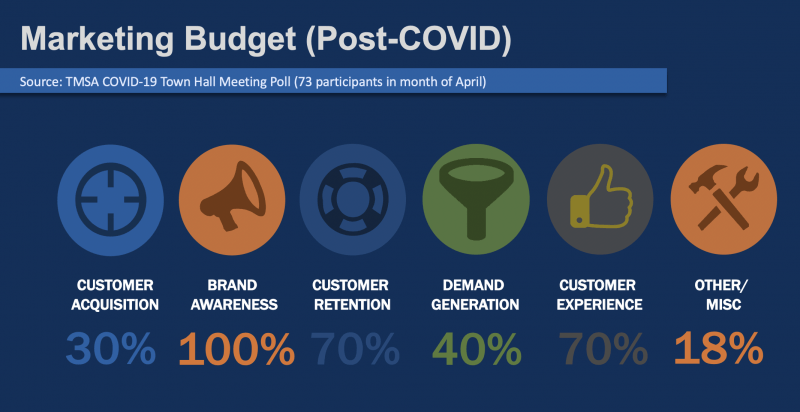 Supply Chain Marketing Agency
How Marketers Get Higher Marks
Supply Chain Marketing Firm
MediaFirst is a top technology and supply chain marketing agency. Trust MediaFirst for digital marketing, advertising, local directory listings, search engine optimization (SEO), advertising, media relations, analyst relations and consistently increasing awareness through lead generation, press releases, blog posts, speaking engagements, updated website content, and a curated stream of social media posts.
With the deeper roots in technology than competitors, we quickly understand your technology, write resonating value propositions, evangelize your products and services, and open new markets. We design and implement outstanding communications solutions for high technology ventures. Staffed by experienced people, MediaFirst brings rigorous methods that accomplish your goals.
Supply Chain Marketing Atlanta, Digital Marketing Agency
Services Cover All Fronts:
Public Relations (PR): Third-party Endorsement by the Media
Corporate Marketing & Branding: Create the Right Identity and Build your Brand
Award Opportunity Management Garners High Praise
Speaking Engagement Opportunities: Sell Hundreds or Thousands at Once
Web Presence & Hosting: Bringing Your Expertise to the Customer's Door
Social Media: Leveraging Friends of a Friend and Influencer Marketing
Advertising: Cost-Effective Awareness & the Right Call-to-Action for Lead Generation
Analyst Relations Validate Your Position & Direction
Event Marketing, Management & Execution: Impart Knowledge to the Target Audience
Marketing Services: Creating Awareness & Knowledge Leads to Selling & Closing
Marketing Automation and Inbound Marketing: We provide services for marketing automation platforms including HubSpot, Pardot, Marketo, Lead Forensics, Campaign Monitor, Constant Contact, and Mailchimp
Call Becky or Jim at 770/642-2080 for the PR Firm to complement your success.
Digital Marketing For Better Results
Press Interviews
Press Releases
Website Copywriting
Blog Posts
Award Management
Speaking Opportunities
Social Media Outreach & Engagement
Search Engine Optimization (SEO)
Pay-Per-Click (PPC) and Google AdWords Advertising
Digital Collateral
Landing Pages for Lead Capture
Conversion Rate Optimization (CRO)
Email Marketing: Writing, Template Design, and regular Distribution & Analytics
Transactional Email, Lead Nurturing (Drip) Emails, Triggered Email
Content Management System selection, hosting, management, and content
Drupal Site building & Web Design
WordPress site-building & Web Design
Content Strategy
Marketing, Marketing Automation & Inbound Marketing
CRM Integration E-commerce Integration, such as with Shopify, MailChimp, and a payment gateway
Custom Projects
Market Research
Product Marketing
Retainer and Turnkey Marketing
Digital Marketing Agency
Marketing Strategy, E-Marketing, Reputation Management, Social Media Marketing, Public Relations & Lead Generation
Fix your marketing mix. A technology marketing firm and consumer marketing firm, MediaFirst works with clients to identify and execute upon the cornerstones of success, so your organization can quickly reap the benefit of improved lead generation and higher revenues. MediaFirst is a marketing agency that contributes to client success from inception to a profitable exit. Our business growth consulting services solve your company's business challenges.
Brand Strategy, Development & Look & Feel
Need brand? MediaFirst will work with your company to help define perceptions, impressions, ideas, and feelings that target markets and buyers have and should have for your product, software, or service offering.  From there, if needed, our team of design professionals will help craft a look and feel for your company and product. For branding and brand marketing, look to MediaFirst among branding companies and branded content agencies.
Digital Marketing Strategy Agency & Market Development
With technology marketing, companies want to understand the entire picture. MediaFirst delivers the strategic underpinnings of marketing strategy and takes responsibility for the success of marketing management and the marketing plan.
MediaFirst can facilitate an on-site workshop that sparks discussion, builds consensus, and leads to a marketing strategy and tactical plan complete with:
Vision and purpose
Business goals and business growth
The correct ​Marketing Mix
Marketing Communication Programs
Lead Generation Programs
Trade Show Programs
​Social Media Marketing
Public Relations & Industry Analyst Relations Programs
Search Engine Optimization (SEO) & Search Engine Marketing (SEM)
​Inbound Marketing
Web Strategy, Website, & Content Management System Consulting
Content Strategy Programs
Metrics & Measurement
​A periodic Press Release cycle
ROI Analysis & Analytics
Timeline & Milestones
Organizational Structure
Budget & Resource Plan
Company Positioning, Message Development, & Product Marketing Agency
Crowded markets are competitive. Any company that wants to become a serious player needs a clear, consistent, and concise message for its products, services, and goals. Still, most early and mid-stage companies do not have defined messaging. Instead, many rely on incomprehensible press releases, sales collateral without benefits, presentations without highlights, and web content that does not serve the visitor. These fail to tell the story. MediaFirst works with your company to deliver messaging documentation that details the story and talking points. We research the company, key executives, products, and services—and create a reference document that makes communicating with your key audiences effective, from investors to press to target prospects.
 Marketing Collateral and Copy Writing Agency
Need white papers or product sheets? Contract with MediaFirst for a quick turnaround project. Our writing team has the technology, software, and logistics industry experts to write and edit everything from press releases to blog posts to web content. So, whether it is standard fare like a trade publication byline or a white paper, MediaFirst is your shop. Our team also offers graphic design services to develop PowerPoint presentations, brochures, website copy, client success stories, and more.
Web Development, Inbound Marketing, SEO & Creative Agency Services
A company's web presence needs to reflect its brand and message while speaking to the right prospects, partners, and customers. You must write answers to their questions. It's not as easy as it sounds.
MediaFirst provides clients with everything they need to get up and running on the web and support that continues to maximize their presence. So, you can focus on turning those web leads into sales.
Services include web copy development, search engine optimization (SEO), graphic design, blogs, online advertising, e-mail marketing, newsletters, and if needed, web architecture development.
 Digital Public Relations For Media Relations & Reputation Management
We work well with the press. We respect them and treat them like a client. Our award-winning team includes PR pros to get your company the right attention.
MediaFirst can help you:
Develop a media strategy including tactics, targets, messages, & timelines
Draft Press kit materials and your Press Release
Schedule media and analyst tours
Train your executives to speak for their interview with the media, analysts, and bloggers
Earn press coverage in industry-leading business and technology publications
Build relationships with influential industry analysts that influence purchase decisions and help to define market opportunities.
​Leverage digital public relations
Speaker Placement: Public Speaking & Conference Speaking
MediaFirst can help your executives land exciting and influential speaking engagements. MediaFirst identifies the key conferences and sessions where your company will reach prospects, customers, and analysts. Speaking engagements help companies establish leadership and added credibility in their markets while driving leads and more visibility opportunities, like press coverage and bylined articles.
PR Awards Programs & Award Management
Winning awards given by impartial third-parties enhances the credibility and reputation of your product and company. MediaFirst customizes a program for your organization that secures awards, recognizes excellence, notes accomplishment, and rewards best practices. This effort creates awareness and visibility for a company or professional.
This award-winning team focuses on winning awards for you.
Business Development & Market Research
Channel Identification, Channel Development & ISV / VAR / Reseller Channels
Trying to expand your channel? MediaFirst has extensive experience in identifying new distribution strategies and market opportunities for Service Management technology offerings. Our expertise spans the gamut of forging relationships with value-added resellers and embedded software or IoT providers. Wherever your company plays in your targeted technology market—MediaFirst can extend your company's reach through alliance partners.
Market Sizing & Market Growth
Technology market sizing—and the best niche—can be a tough and seemingly impossible task.  It requires breaking numbers down into specific enabling technology and process buckets.  MediaFirst staff is professional using complex algorithms and formulas that identify the current and predicted sizing of the different components of technology markets.
Market Strategy & Product Research
Combined with company vision, feedback from partners, potential end-users, and existing customers is crucial to develop and bring to market a product that truly meets the market demand. MediaFirst can help you by designing and customizing market research reports and programs that provide actionable intelligence so your organization can implement the needs of developing tech marketplaces.
Competitive Analysis & Social Media Assessment
Stay ahead of your competition and arm your salespeople with the messaging needed for fierce combat in the sales cycle. MediaFirst delivers detailed competitive analysis that enables your company to gain insight into your competition's strengths and weaknesses so you can approach the sales process and product development cycle with invaluable knowledge.
If you have marketing but zero awareness, we can fix that. A media relations program will complement your digital marketing initiative. Talk to us.
M1PR is a PR & Supply Chain Marketing Services Agency, call today: 770/642-2080