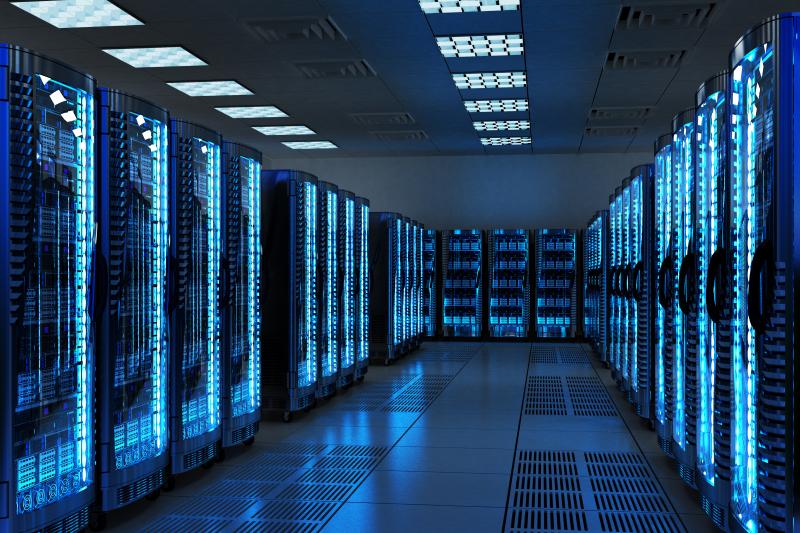 B2B Marketing Agency Services
B2B Digital Marketing Firm
B2B Marketing is the complete package of marketing activities that creates awareness of your company in your B2B Market. A second step is to guide prospective customers to learn more about your firm and take steps, via a Marketing Lead Nurturing Program, to become customers or clients of your company.
Create A Pop-Up Chatbot

Users are familiar with chatbots. If you use it as a pop-up, you can display a chatbot after the visitor has been on the site for a few seconds. An asynchronous and delayed display of pop-ups should keep the load time low and the experience fast and pleasant. Most chatbots display well on mobile devices since vendors know that mobile-first is how Google ranks websites today.

- Jim Caruso, M1PR, Inc. as seen in Forbes
In today's markets, it is increasingly necessary to cover all the bases of marketing, to implement a broader and more diverse set of marketing activities that together are reinforcing. 
An example of this is your website, which should have regularly updated content, and social sharing tools that allow your firm to share information across a range of social media networks.
Blogs are excellent for this content marketing and social sharing. Blogs are ways to have a consistent program of regular, new content added to your website. You and any visitors to your website can share the blog content to social networks, such as LinkedIn, the many LinkedIn groups, Facebook, Twitter, YouTube, and more.
In total, an excellent B2B Marketing program has a marketing mix that includes B2B Media Relations and B2B Social Media initiatives.
B2B Branding
B2B Branding begins with an understanding of the experience, Brand Experience, that you wish your customers to have when they do business with you. Understand and shape the brand experience of your customer, whether consuming your product, engaging on LinkedIn, dealing with your customer service department or any other interaction with your firm.
B2B Branding is a component of the B2B Marketing program that reaches out and influences customer experience via customer service, but even via B2B Media Relations and follower engagement on B2B Social Media.
B2B Article Marketing
B2B Marketing via B2B Article Marketing has two facets:
a.) The first is that more and more publications are accepting bylined articles from B2B Companies. In part, this reduces the cost of content for publishers, whether online, email newsletters, or print magazines. Bylines are part of B2B Media Relations and involve pitching a story idea to the editor, who assigns the story to you.
A bylined article, one with your name on it, runs from approximately 900 - 1500 words. We pitch the idea for you and can ghostwrite the piece or help with editing. Bylines allow you to inform the audience, address critical industry issues, and prove your expertise. B2B Social Media can broaden the reach of these articles.
b.) SEO Articles can build links as part of a link-building campaign. The article contains keywords and a link back to a specific page of your website. We submit your SEO article to a site that accepts this type of content. They may provide links back to your business website.
B2B Award Marketing
Winning awards gives your firm additional industry credibility via the third-party endorsement of the publications, trade shows, associations, and organizations that offer an award.
B2B Blog Marketing
Blogging is becoming a critical path to B2B Marketing success. Blogs let you speak directly to your audiences of prospective customers. B2B Social Media reaches your prospects via LinkedIn and Twitter. Also, LinkedIn Groups provide a forum to publish your blog posts. Blog posts generate inquiries, and sales leads.
B2B Content Marketing
Business-To-Business (B2B) companies employ content marketing to bring targeted prospects to their website via organic search. For many firms, Content Marketing and search engine optimization seems free. These are ever more important aspects of a marketing effort. B2B Content Marketing begins with an understanding of the audience that you wish to reach and the issues that they face at work and with the competition. 
The industry issues vary from government regulation or the ever-changing basis-of-competition.
B2B Lead Generation
Content Marketing gets detailed when you implement a middle of the funnel, lead nurturing program. As you expand your audience and understand these new needs, you see how a visitor faces a task, referred to as Job To Be Done (JTBD). These program target prospects at the various decision point along the sales cycle or down the sales funnel. You provide content that attracts the audience; then you create offers that encourage them to trade contact information for the offered item. The offer might be a list of top ideas for a marketing task, a video or webinar on a hot topic, or access to a white paper or article that delivers more in-depth insight into marketing challenges.
The information you collect is a B2B Lead. 
B2B Conversions Marketing
Once you have visitors and the right, targeted visitors, convert these to leads online. Depending on your web visitor and how far along they are in the decision process, you may be able to go straight to close, or you may have many steps (some say an average of seven touches) to get them comfortable with their decision and finally sign the deal.
Conversion is nurturing that lead and pushing prospects further down the sales funnel towards the close.
B2B Industry Analyst Marketing
We take a streamlined approach to Industry Analyst relations. We are technical and have a lot of industry experience, so there is no benefit from us attending an analyst briefing. We think other firms send their staff along to learn your about technology, products, and services. We often know the industry, learn more quickly and focus on the benefit to you. We don't charge you our time to learn our job by watching you pitch the analyst. We help to identify analysts, set up appointments, and aid you with presentations as required.
B2B Media Relations, B2B Influencer Relations & B2B Blogger Relations
The media, influencers, and bloggers are similar. They write stories, need ideas, and need good spokespersons to fill out the story and provide material. We help reporters, editors, and bloggers to write stories via ideas and sources.
B2B Online Marketing
B2B Online Marketing is an entirely new world where websites, PR, Social Media, and other marketing initiatives are simultaneous and reinforcing. Content can be PR, press releases are posted to the site and get tweeted, which drives traffic to your website, where they can fill out a form and accept an offer.
Through this process, prospects become leads, nurtured through the sales cycle.
B2B Press Release Marketing
Press Releases are content that gains wide distribution through newswire services, such as GlobeNewswire (Marketwire), BusinessWire, PR Newswire, and PRweb. Newswires syndicate Press Releases to Google, Bing, Yahoo, and other major online news sites around the world. Also, your press release goes to the news bureau in the metropolitan area where your press release is issued. For an additional fee or fees, you may pay for distribution to an industry-focused group of reporters and editors on the right beat. We know these people, so our clients do not pay these additional fees.
MediaFirst also maintains our proprietary list of reporters and editors on the beat and sends press releases directly to these reporters. 
MediaFirst leverages B2B Social Media when your release is issued to gain broader awareness.
B2B Research & Surveys Produce Invaluable Feedback
Surveys are an important way for a business to understand customer perceptions, key features, critical functionality, and the state of the market. Surveys can be generated via the Internet, Direct Mail, or over the telephone. Our clients use surveys to determine employee attitudes and opinions, customer satisfaction, needs analysis, product management, course/seminar evaluations, and analyst information.
Develop a questionnaire
Establish goals and measurement
Execute survey and return results
Create strategic solutions based on feedback
There are many tools, but Typeform is one of our favorites.
B2B Marketing Firm 
We are known as a:
B2B Digital Marketing Firm
B2B PR Firm
B2B Media Relations Firm
B2B Marketing Firm
B2B Social Media Marketing Firm
Marketing Strategy & Marketing Tactics
We wear lots of hats
B2B Lead Generation
B2B Marketing Tactics
B2B Reputation Management
B2B Social Media Posting
B2B Social Media Curation
B2B Internet Marketing
B2B Public Relations
B2B Search Engine Optimizations
B2B Social Marketing
B2B Content Delivery
B2B Viral Marketing
B2B Marketing Mix
B2B Media Relations
B2B Social Engagement
B2B Marketing Plan
B2B Social Network
B2B Industry Expertise
M1PR offers an array of B2B Marketing Firm Services, call today 770.642.2080