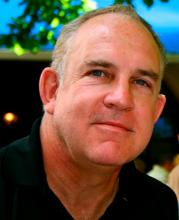 Biography:  Jim Caruso, CEO, Strategist & Evangelist
M1PR dba MediaFirst PR - Atlanta, A Global Tech PR Firm
Jim Caruso is deeply involved with our clients and assists in maintaining the alignment of communication activities with the client's strategic intent. Internally, his concerns are the strategy, process, execution, and quality. He has expertise in the industries of new media, telecom, cable, and Information Technology (IT).
Technology & Business
His 20 years of business experience in the confluence of video, voice, and data and across five continents enables Jim to help reporters develop stories about how high technology trends affect business, how to position high technology solutions in an industry, and issues surrounding product development and the release lifecycle.
Helping Reporters & Editors Create Great Stories
Clients have received extensive placements in Investor's Business Daily, Dow Jones, Wall Street Journal, Financial Times, CIO, Fortune, Bloomberg, Internet World, Information Week, Boston Globe, San Jose Mercury News, NY Times, Times of London, Chief Executive, Wired, tele.com, Venture Capital Journal, and national newspapers.
Deep In The Trade Publications Read by Prospective Clients & Their Customers
The firm excels in the trade publications that cover the intersection of business and technology.  Jim has developed new contracts, measurements, and procedures for conformance to customer expectations and contractual commitments. He also has developed the information technology plan and partnership for web-based service delivery.
Sold to Customer Executives
His previous experience at Scientific Atlanta included managing sales of multimedia access network hardware, software, and services including optical fiber architectures; video transport via SONET/SDH; and telephony digital loop carrier systems, and high-speed data access (e.g., cable modem, DSL, and fiber). He developed the strategic focus and tactics to pursue worldwide telecom investor/operators and system integrators.
Global Management of Sales, Marketing, PR, and Technology Teams
He also managed business development for new markets, including China, Australia, Hong Kong, Thailand, and India, and new products, such as cable telephony, high-speed data access for Internet Protocol (IP), and ATM-switched interactive digital video. As the Business Development Manager and Director, he created sales channels through affiliates and headquarters of worldwide telecom firms: Cable & Wireless, BellSouth, Charoen Pokphand Group (CP Group), NYNEX, Telefonica, Time-Warner, and US West.
Techie with Heart
Jim Caruso graduated from Case Western Reserve University with a Bachelor's degree in Engineering. Previously, he served on the board of trustees for High Meadows School; WirelessVertical.com, Inc.; Career & Education Information Center; Metro Industries; the Bluegrass Association for Retarded Citizens; and the Growing Together Preschool. Jim provided leadership and strategic direction to move preschool operations to a new facility and ultimately expand program offerings. He is involved with supporting a number of Pro Bono efforts that can be found here https://www.m1pr.com/pro-bono-activities-mediafirst-pr-atlanta-and-staff