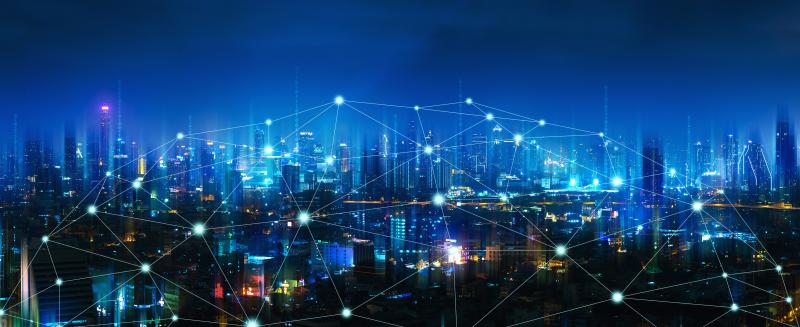 Client-Agency-Media Process Attains Success
Urgent Client Issues
To handle an urgent client issue, such as scheduling and interview with a reporter or editor, call Becky at 770/642-2080, x214. 
Email Becky@MediaFirst.net
Your Interview Opportunity
For interview scheduling, please let us offer reporters up to three alternate time slots on two different days.
Expect the reporter to call you.
Emergency, Quality, or Contractual Issues
If no answer call Jim at (mobile) 404/788-0188 at any hour.
Email Jim@MediaFirst.net
Note: New additional projects, ongoing or one-off,, can be defined using a copy of Schedule "C" from our Agreement.
PR Program Questions & Changes to the Scope of Work
New, additional projects can be defined using a copy of Schedule "C" from your agreement.
Core and related services include:
Public Relations (PR): Become newsworthy and get the most coverage from media relations. Help reporters create a great story.
Press Releases: A stream of news about industry issues, software releases, events, customers, partners, hiring, etc.
Content Marketing: Blog content useful and interesting to your audience; delivered regularly.
Awards: Opportunity Management: Win awards and notoriety for your firm and your customers
Speaking Opportunity Management: Find speaking engagements in front of target audiences
Industry Analyst Relations: Convey your value proposition, market influence, and position
Marketing: marketing plans define strategy, tactics, and a timeline for changing the game.
Brand: Brand (brand image, brand experience), Brand Management, Corporate Identity, and Brand ID: Create and organize your corporate identity
Fixing Your Website: You know it doesn't do what you need, like capture leads or build an email list. We can fix it.
Web Hosting: Stable, fast hosting with backup and recovery. We'll bet you your site is slow, fix it.
Collaterals: Let us define the scope, budget, content, and then produce and print - or better, PDF - your brochure, tip sheet, etc.
Events: Organizing a venue to generate leads, impart knowledge and sell
Social Media strategy, tactics, and implementation for LinkedIn, Twitter, Facebook, Foursquare, etc.
Reporting: Jointly, we agree upon the scope, success factors, metrics, and review frequency.
Our Consistent PR Process Completely Accomplishes Client Goals
Create many opportunities to be quoted, mentioned, or covered in print, online, or blogs. We tee you up, you execute via an interview. Part of your interview success is being available and timely, and part is being interesting, informative, and quotable. You are the expert, so help reporters and bloggers understand the latest industry issues, industry developments, and evolving business challenges.
Reporters and bloggers are influential conduits to your audience. Together we help them write good stories and, in return, get clients great press. MediaFirst documents this process and our progress towards your success.
Marketing strategies are documented and measured through:
Results/Status Report: listing or forecasting the articles in which your firm will appear
Strategic & Tactical PR Plans and documentation Spokespersons for your venture and their expertise
Press Kits, packaged in a Presentation Folder and including items written for the media audience, such as:
Story Pitches: offers and responsive e-mail communications with the media, analysts, and bloggers
Press Releases that demonstrate your success
News wires: effective distribution of news online, in print, and to the news desks of major media outlets
Leverage press coverage via Web links of Press Releases and media coverage
What to Expect from the PR Process
How MediaFirst PR - Atlanta [M1PR] Works With You
Public Relations / Media Relations: Consistent Process Creates Great Results
A business' perceived value is increased by the third-party endorsement of key business and technology media outlets (Print, TV, Radio, or Web-based). When a client is quoted in national and trade media, they become the expert. We treat the media as a customer, creating stories that meet the editorial needs of both the media and our client. By creating the right story idea at the right time with the right target, you get great press.
Our clients are newsmakers in the media outlets that reach their audience(s). These may include: The Wall Street Journal, Investor's Business Daily, FT, Economist, Business Week, Forbes, Fortune, CFO, InformationWeek, Wired, CIO, CNN, CNBC, trade publications in supply chain, logistics or IT/Cloud Computing, and other business media outlets whether radio, television, print, and web-based. Every PR outreach is digital-first with publishers using content across all channels.
We work together for your success, meeting your goals of:
Targeting and reaching the audiences that purchase your hardware, software, or services
Generating awareness and interest in your venture, through PR to these target audiences
Crafting the value proposition of your offerings and firm
Writing Press Releases and other materials, that are compelling and in the language of your audience
Blending these efforts with your overall corporate strategy
Attaining your goals to create new customers, grow revenues, and raise the valuation
We Have the Focus to Sustain PR Efforts
For best results, PR requires sustained effort and periodic contact. We document your messages and positioning. You determine your spokespersons. A Press Kit is prepared that explains why your spokespersons and firm are well qualified to comment to the press. Together, we select media outlets (magazines, radio shows, TV, and web news sites) with a readership (listener/viewer base) that reach your target audience. We write press releases on the subjects of your deals, new product or service offerings, personnel hiring, and office locations. In addition, our unique tactic of writing issue-based press releases positions you as an expert -- sighting your vision of industry changes or reactions to breaking news. These issue-based press releases propose story ideas for reporters/editors or provide them with useful commentary on today's issue.
We Tee You Up For Press Interview Opportunities
We contact reporters by the method they prefer. This usually means an e-mail. We get inquiries from reporters. Some call or want us to call. Big new should be issued as a press release considering cost over a newswire. Our mutual objective is to get you in the story. Sometimes you are quoted straight from the press release. More often, your press release gets your foot in the door, but the reporter wants an interview. At this point, you are responsible for being interesting enough to be quoted. One of our jobs is to serve as the point of contact for interview scheduling between your spokespersons & reporters. We will coach you on what the reporter wants and give you ideas, but you must execute. 
Process Guarantees Delivery Of Results
The best measure of press coverage is seeing your firm's name in print. Therefore, we concentrate on creating results, not reports. Measuring PR placements (hits) with a digital search clipping service is best – these cover your targeted media outlets and search for the name of your firm and spokespersons. Clipping services start at about zero for Google News Alerts and can be more than $300 per month. We know where you have been interviewed, but more extensive tracking is the only real way to measure. Web-based search can provide some measure of press coverage found in larger publications but are not effective in measuring trade press.
Forecasting Provides Confidence Of Success
We forecast your PR results by maintaining a list of reporters that expressed interest and the projected future date that your name will show up in print. The forecast looks six months ahead, because of the long editorial lead times of monthly print publications. If you understand the PR process and maintain realistic expectations, you will be very satisfied and well rewarded with great press coverage.