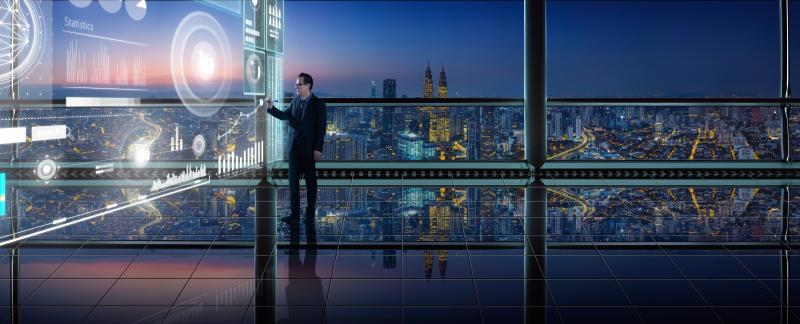 DRAFT: Senior Editor, Contract Position
DRAFT: This position is not funded.
We seek a curious, collaborative, and experienced editor as a Senior Editor, Content Services at M1PR.
Top, Middle, and Bottom-of-the-Funnel content marketing support our Sales efforts. Our clients and we rely upon our Content Services group to generate leads and revenues. Writing tasks comprise press releases, byline articles, blog posts, social media posts, corporate communications, and web pages.
Content Services staff fulfill requests from across industries and internal marketing, social media, and executive teams. As the group's Editor, you will set the level of excellence, mentor our knowledgeable writers, contribute to marketing campaign strategy, and strengthen client positioning. You will work closely with colleagues.
For the ideal candidate, copyediting is second nature. You quickly adapt to the client's or magazine's style preference, style guide, or format. You know content editing for the marketing funnel and want the content to make a difference. Occasionally, delivery is on a tight deadline. 
This role reports to the CEO, as part of Content & Communication Operations, with a dotted line to the VP PR Services and collaboration with contract and internal writing and social media staff. 
We know that looking for a job requires trust. We want you to feel comfortable applying at M1PR. We've survived the pandemic and economic downturns. We understand your desire for reliable wages and flexibility. 
Here are a few resources that can give you an inside look at what life is like at M1PR. We hope you will take the leap and apply.
Our Commitment to Applicants
Culture and Values
Guide to Remote Work
Code of Conduct
Diversity, Equity, and Inclusivity
M1PR is an equal opportunity workplace dedicated to pursuing and hiring a diverse workforce.
The Role
You will be responsible for content addressing marketing, sales, and the web , fielding requests from various internal teams, assigning these requests, collaborating with a group of writers, and editing copy. You help website visitors, and magazine readers make informed decisions about the next step in their journey. For M1PR prospects, the journey is one of publicity, marketing, social media, and content. Helping clients' sales prospects in their journeys means solving their industry issues, overcoming roadblocks, implementing technology, complying with regulation, etc.
You self-start and thrive in ambiguous situations and fast-paced environments. You relish the opportunity to shape the tone and voice of brands. You will guide us to better practices and processes, improving quality.
What you will do
Guide and edit marketing content across various formats, including email campaigns, landing pages, ebooks, webinar decks, one-sheet brochures, and video scripts to help scale M1PR's and our client's marketing reach.
Lead our content production process-–from ideation to assignment. You invent creative campaign tactics and maintain writing best practices for the teams.
Copy edit and fact-check a high volume of content. 
Act as a writing mentor to a team of staff writers and as occasional content agency liaison.  
Leverage our data analytics team and other user feedback to make insights-driven decisions about current and future approaches that best address our customer pain points. 
Requirements
You have impeccable writing and editing skills.
You possess the ability to harness style, tone, and voice to appeal to your target audience.
You have 6+ years of editing experience in a fast-paced digital environment; you have published world-class content for Business-to-Business (B2B) audiences.
You have 3+ years in a marketing environment and understand marketing and sales technology stacks.
Experience with storytelling and data storytelling.
You have familiarity with software, technology, or logistics.
You understand SaaS and cloud computing environments.
You earned a Bachelor's Degree or better in a writing-intensive major (e.g., Journalism, Communications, English Literature, Media).
You are a native equivalent speaker of English. We write primarily in American English.
Scalpel.
About M1PR
Since 1900, M1PR has helped companies worldwide enter markets, launch products, establish strong positioning, become industry celebrities, and sell. We connect buyers and sellers via the third-party endorsement of the media, organic website traffic, and social media networks reaching businesses.
We believe in small teams, such as the smallest team, to accomplish the job. Small groups are nimble, mean less bureaucracy, and get more done.
We provide a safe, welcoming, and inclusive workplace.
The Package
Location: You live in a time zone from Anchorage to Atlanta.
Compensation:
Competitive pay
Equipment is negotiable
We provide software
Location flexibility
Unlimited vacation flexibility.
Work with outstanding companies around the world.
Work with brilliant partners all over the world.
Some benefits may not be available in certain countries.
How To Apply
We have an application process. After applying, you will hear from us within seven days throughout the process.
M1PR is an equal opportunity employer, hiring people regardless of race, color, gender, sexual orientation, religion, national origin, physical disability, mental disability, or age. Our code of conduct shows the company we strive to be. Our differences allow us to make a product that serves a global user base.