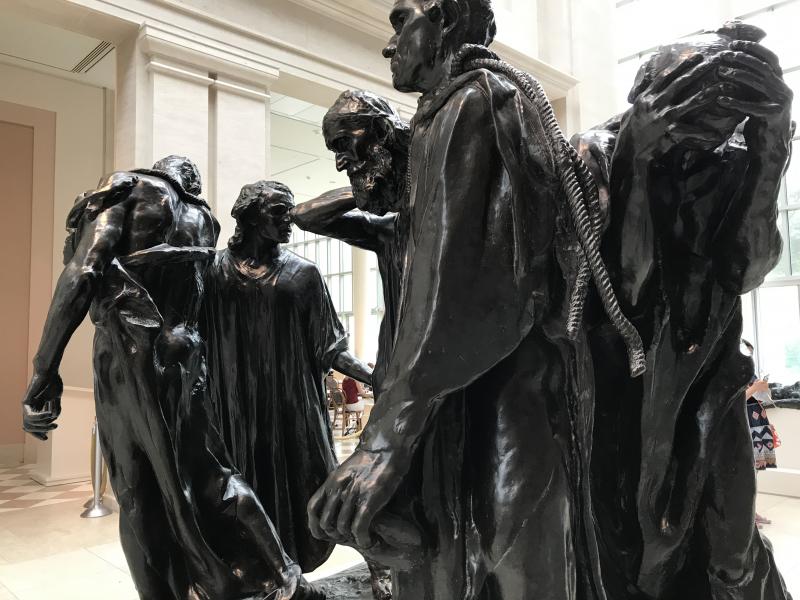 Health Industry - Health Care PR Agency
Health Care PR Firm: Leveraging Key Issues For Client Benefit
With a degree in Biomedical Engineering, Becky Boyd addresses the key issues of the industry via our Healthcare PR Firm practice. M1PR has extensive experience across mobile, desktop, and IoT devices and the cloud capabilities powering innovative software. Also, our work in field service and dispatch is similar to the new gig-work, project, and logistics mobile applications. These apps use data about people, skills, equipment, and inventory supplies to complete the task. Too often, companies dispatch a healthcare worker, technician, or repair person without the correct supplies, parts, tools, or equipment to do the job.
We launched a mobile application for doctors who are gig-workers. IngeniousMed developed a mobile healthcare app connecting a hospitalist (typically medical doctors with an internal medicine specialty) to patients on a hospital floor. Doctors are assigned patients on a medical-surgical (Med-Surg) floor after illness or surgery.
Part of the publicity that we did for ExtremeLogic helped them get acquired by HP. We developed a national campaign for the client that promoted national growth and the specialty capabilities of practice areas, including information security and app development for healthcare.
We deal with healthcare and pharmaceutical supply chain issues, such as track and trace. Verifying an authentic source and tracking the delivery of controlled or temperature-sensitive products are critical steps to physical and information security in logistics.
Information security is central to the mission of hospitals. We placed this story in "Healthcare Innovation magazine featuring our client, Gideon Technologies (acquired by Symantec) at Piedmont Hospital in Atlanta. The article discusses the hospital's success with the HIPAA-compliance audit with the Department of Health and Human Services (HHS) Office of Inspector General (OIG).
Previous clients included a scientific organization providing healthcare information products and consulting services. Its founder pioneered the delivery of "paperless" computerized patient records over the Internet.  As its Health Care PR Agency, MediaFirst helped with:
Market Positioning and Product Definition
Market Planning
Case Studies
Sales
Crescendo Technologies Group, LLC
Crescendo entered the health care marketplace in 2000 with an electronic commerce system developed for Shepherd Center, an Atlanta-based catastrophic care hospital, treating people with spinal cord injuries, acquired brain injuries, other neuromuscular illnesses, and urological problems. MediaFirst pitched the story to several trade magazines, winning featured placements in Georgia Trend, Health Management News, eWeek, Computerworld, and others. Pick MediaFirst as your Healthcare PR Agency over other Healthcare PR Agencies, call Becky at 770.642.2080. 
Crescendo at the Shepherd Clinic
Crescendo expanded its health care industry practice with network assessments that assist with compliance with HIPAA (Health Insurance Portability and Accountability Act of 1996) regulations by identifying and defining deficiencies and strengths in security and privacy capabilities which are the first steps to deploying a secure environment for patient information. As its Healthcare PR Company, MediaFirst helped by:
PR creating awareness of the firm and knowledge of service offerings
Develop campaigns for HIPAA offering
Establish branded offering for e-PervasiveSM
Case studies, white papers, bylined articles
Launch business alliances with Agilent, Coheris, etc.
Award promotion: IBM/Lotus Beacon Award for "Excellence in Partnering"
Announcement of customers, awards, products, services, hiring, partners & funding
IT Services, HIPAA, security, Web development, IT Infrastructure, IT Strategy
Novamed Corporation working in concert with client iMedeon
Novamed is the leading independent provider of Healthcare Technology Management Services based in Trumbull, CT, providing services to over 150 clients in 22 states. Novamed deploys a wireless workforce technology from iMedeon, which has improved productivity for the service force by 30%. MediaFirst, working as a Healthcare PR Company, pitched this exciting story to numerous trade publications that won industry press in Customer Support Management, ComputerWorld, Internet Week, Wireless Week, Field Force Automation, CIO, IT Support News, Frontline Solutions, CC News, and Health News Digest. To find out more about Healthcare PR Companies, call Becky at 770.642.2080.
Senior Health Care Logistics Business Plan
Rewrote the Business Plan toward venture funding. A core offering of this plan was an online B2B logistics for the target market of residential facilities for seniors.
Focused the business model; clearly stated value propositions
Developed new compelling industry statistics supporting the plan
Researched and addressed each key element for the plan
Web-based, complementary B2B & B2C services, health care, and senior housing industries
Healthcare PR and content marketing clients. Each required publicity and content related to healthcare, medical, health, or pharma.
CareSave Technologies
Homecare.com
ShiftMed
Elemica
DMW&H Systems
Kuebix
Transportation Insight
Insight, Inc.
ingenious Med
Optiant
Optimus Solutions
Canvas Systems
Extreme Logic
Gideon Technologies
Consort Technologies
Bradley Ward Systems
Senior Technologies Corporation
Nolan Transportation Group
Delivery Circle
ThreeWill
Intellinet Corporation
LeanLogistics
Crescendo Technologies (and their customer the Shepherd Clinic)
iMedeon (nad their customer Novamed)
Unex
Senior Technologies Corp.
​Health PR Agencies, Health PR Agency, Health PR Company, Health PR Firm, Healthcare PR Agencies, Healthcare PR Agency, Healthcare PR Companies, Healthcare PR Company, Healthcare PR Firm, Healthcare PR Firms