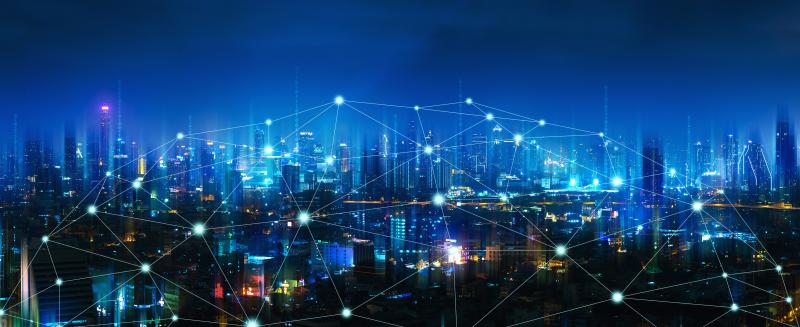 Software PR Agency Services
IT PR Agency and Cloud PR Agency
Specialists In IT Hardware, Software, & Services Public Relations
Computing, and its evolutions, such as the Internet, Web, cloud, new media, SaaS, have been integral to the lives of the firm's founders. They cut their teeth on early hardware and software systems — across technologies, such as computing platforms, chipsets, operating systems, real-time computing, databases, and storage media. They worked for computing leaders HP and IBM and launched startups in IP/VoIP, Web-based software and SaaS, wireless data, and real-time process control. Our early use and adoption of technologies, from social media to the distributed workforce (virtual teams and remote offices), to laptop computers and secure wireless networks, to a long history with an email, to wireless to the web, means that we understand the value of your offerings.
We work with hot tech, IT, and cloud software companies: information security firms, IT services firms, optimization software firms, supply chain management software firms, field force automation software firms, web development agencies, and systems integration companies. Some applications include:
Digital transformation, online marketplace, or online exchange software services, such as Elemica
Software as a Service (SaaS), such as from LeanLogistics (now BlueJay Solutions)
Internet Marketing Software, such as Mailchimp
Logistics Software, such as Optiant, Command Alkon, or Elemica
Marketing Automation Software, such as from HubSpot and Mailchimp
Supply Chain Strategic Planning & Design Software, such as from Insight
Social Media Software, such as the social publishing tools used by Acquia customers and partners
Content Management Systems software, such as Drupal
IT Services Firms & Software Development Firms
Scroll down for briefs describing client success...
Elemica
We use our software PR agency skills to promote and position Elemica in the marketplace for cloud software services in the chemical industry and rubber industry.
Command Alkon
Command Alkon relies on our cloud software PR firm to promote systems and technology for heavy construction work collaboration.
Optiant
Optiant of Boston was acquired by Logility of Atlanta. The venture's CEO, Fred Lizza, said, "MediaFirst helped raise the awareness of our company to compete with companies that are much bigger. They are a professional group and work very hard to generate publicity for us. I would add that MediaFirst has been very creative in developing new ways of generating publicity (e.g., issue-based press releases) for Optiant."
Eircom [NASDAQ: EIR], formerly Telecom Eireann and Telecom Ireland (US)
Trade Shows, Conferences, Seminars, Press Conferences, Hospitality & Meetings
PR and marketing, promoting e-Commerce infrastructure and Web development capabilities that changed the basis–of–competition for economic development. This encouraged North American companies to locate in Ireland, selecting Eircom as their Internet Service provider.
Marketing, collateral development: brochure, invitation, etc.
Writing: case studies, white papers, bylined articles
Event planning and execution
Corporate identity change: publicized changes leading to IPO
Announcement of customers, services, hiring, partners & IPO
Wireless data, wireless Web-based B2B services, telecom, financial, logistics, and the transportation industry
iMedeon, Inc.
PR, analyst relations, & speaking opportunity management. Promoted Web-based, wireless workforce management software suite. We differentiated this software as the first of the true Web-based solutions for field force automation.
Consistently spectacular press coverage across industries, targeting dispatch and field force automation (FFA)
Analyst relations that identified key analysts, scheduled briefings, and maintained top honors
Opportunity management for speaking engagements, identifying and securing top slots annually
Contact of potential investors or business partners in wireless, utilities, & GIS
Announcement of customers, awards, products, services, hiring, partners & funding
Wireless data, wireless Web-based B2B services, telecom, finance, logistics, the transportation industry
Kubota Pacific Computer
We performed a high-end lead generation campaign, in part by calling every high-end computer graphics and sophisticated data visualization user in the eastern United States and Canada.
Sales lead generation, opportunity management, proposal generation, and deal closing. Lead generation via telephone to top decision-makers in high-end graphics, such as simulation, GIS, remote sense, mechanical design, simulation, and visualization. Closed leads in industries, such as the military, medical, engineering, and manufacturing.
Prospecting high-end computer graphics buyers
Lead qualification, literature fulfillment
Proposal development & lead tracking
Sales
Computer graphics, high-end workstations, visualization, simulation, CAD/CAM/CAE, GIS & medical imaging