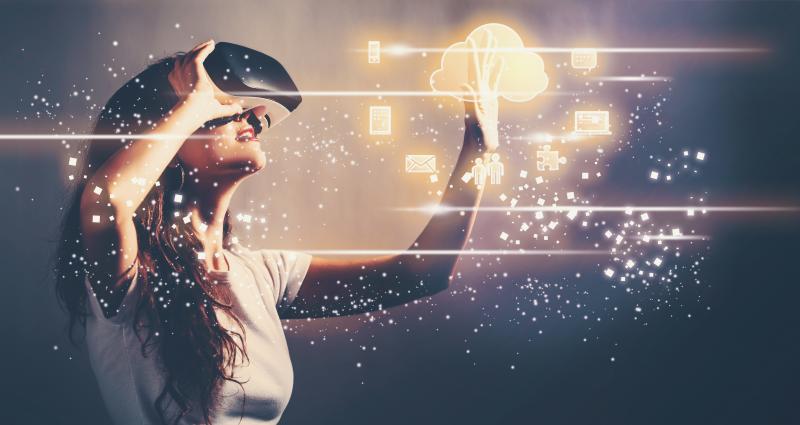 Technology Public Relations Agency
For more than ten years, MediaFirst has helped power clients to success through public relations:
Awareness and market standing versus the competition
Knowledge and clarity of brand and value proposition
Positive perception and lead generation
Acquisition and exit for owners, shareholders, and VCs
EXIT BY ACQUISITION, MERGER, OR IPO
Successful exits facilitated by High Tech PR Agency MediaFirst include Gideon Technologies of Alpharetta, GA (acquired by Symantec), Elemica of PA (2016), Eircom of Connecticut (IPO in 2004), ExtremeLogic of Atlanta, GA (acquired by HP), IAS of CA (2016), LeanLogistics of Michigan (acquired), Optimus Solutions of Norcross, GA (acquired), Optiant of Boston, MA (acquired by Logility),  W&H Systems of NJ (2016), and more.
COMPREHENSIVE SERVICES FOR PUBLICITY, MEDIA RELATIONS, SOCIAL MEDIA, AWARDS, & ANALYST RELATIONS
MediaFirst combines Technology PR Agency innovation and technology business experience to deliver great strategy, positioning, writing, and guidance. We get you consistently better media coverage by better serving your audiences, such as bloggers, reporters, editors, and web visitors. Whether you seek a technology public relations firm or simply a consistent and reasoned publicity campaign, MediaFirst communicates your value proposition for lead generation.
WE DRIVE AWARENESS, KNOWLEDGE, AND VALUATION
Market awareness of your successes increases the valuation of your firm and generates sales leads, investor interest, and competitive advantage.  Our public relations services win speaking opportunities, gain industry analyst praise, place bylined articles, announce your press release, garner significant industry awards, execute on content strategy, and engage via media relations and social media marketing.
To accomplish your goals, we craft programs based on our technology marketing agency and technology PR agency successes for technology ventures that want help to:
Create awareness in your target markets
Build mindshare
Impart knowledge of your value proposition
Establish and leverage customer loyalty
Synchronize the marketing attack
Secure executive thought-leadership
Engage and grow audiences
Outmaneuver and outshine the competition
Client Successes Via Tech PR
Clients rely on MediaFirst's record of success in the business of technology and years of superb results. Clients apply MediaFirst staff and experience to reach beyond PR and marketing to reach audiences and create customers by best methods and the best marketing mix, which can include social media, websites, internet marketing, award opportunity management, speaking engagements and a variety of lead generation techniques.
Many clients stay with us for years. Others enjoy merger and acquisition (M&A) activity, after implementing media relations campaigns in the right way and with the right message.
High Tech PR successes include Gideon Technologies of Alpharetta, GA (acquired by Symantec in 2010), Optiant of Boston, MA (acquired by Logility in 2010), LeanLogistics of Michigan (acquired in 2008), Optimus Solutions of Norcross, GA (acquired in 2008), Eircom of Connecticut (IPO in 2004), and ExtremeLogic of Atlanta, GA (acquired by HP in 2003).
Success Consistency Establishes MediaFirst As The Best Choice
High Tech PR Firm: Examples of Success
Our cornerstone is to reach audiences most effectively - at the right point in the sales cycle - with the right tool to do the job. We build and expand the audiences that clients wish to reach - creating awareness, investor interest, and competitive advantage.
Aether: PR Launch of industry-leading, wireless start-up that went IPO
Autoscheduler.ai media relations and press release publicity
CCBN.com: Start-up R for Jeff Parker, founder of First Call, founder says "...fabulous job"
Command Alkon: expensive media relations, awards, and press coverage
Eircom: marketing, events, and PR for the Irish telecom leading to IPO
Extreme Logic: Created .NET services campaign, Regional & market verticals. Great national media coverage of this Microsoft services firm led to the acquisition by HP
Gideon Technologies: Information Security software and services firm to government and corporations, acquired by Symantec in 2010.
Heavy Construction System Specialists (HCSS) media relations and press coverage
Insight: Ten years of thought-leadership and product superiority, competing with larger public software and consulting companies
Optiant: PR and social media campaigns, speaking opportunity management, award management, thought leadership campaigns, write a corporate blog
Elemica: PR, messaging, SEO, speaking opportunity and award management. Acquired twice by private equity 2008 -2021.
LeanLogistics: PR, Web SEO, & marketing integration, leading to acquisition Merlot: PR & analyst relations resulting in 3 funding rounds, thought leadership, and acquisition.
Mailchimp: worked a couple of times, first for press coverage, awards, and media relations. The second time we performed a research project for the CEO.
Optiant: Logistics and supply chain client, acquired by Logility in 2010.
Optimus Solutions: PR & awards for quickly growing IT equipment reseller and services provider that led to the acquisition.
Transporeon: industry analyst introduction, analyst webinar, media relations, press releases, and social media
MediaFirst is an Atlanta Technology Public Relations agency with global public relations clients and reach. Call 770.642.2080 to explore ideas for your business growth. In Atlanta or beyond, select MediaFirst, a top PR firm & marketing agency for lead generation.