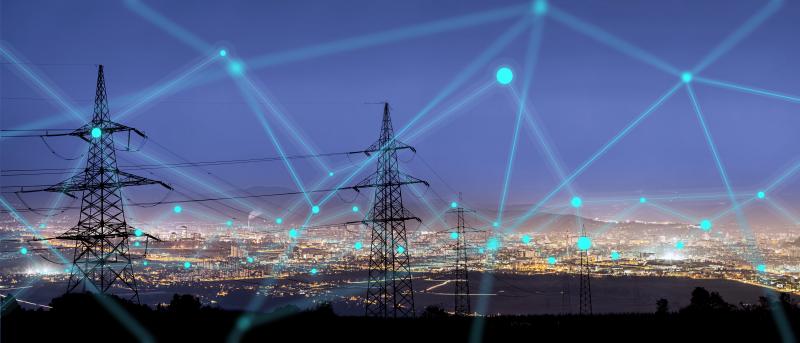 Utility PR Agency Services
Utilities PR Firm
Global Experience Creating Opportunity For Your Venture
MediaFirst and our staff have helped companies market and sell to utilities for more than 20 years. We help clients form and promote value propositions, publicize and explain their technology, and raise funds.
Clients leverage the experience of MediaFirst and its principals, which covers the spectrum of telecommunications, cable, electric, gas, water, and wastewater. The firm promoted hardware, software and services for our clients across the Americas, Europe, and Asia. 
Additional Utility PR Agency, Utility Marketing Agency, and Utility Sales Agency Work
We promoted, marketed, and consulted for these clients Baymont/MONENCO, Cadabra, Eurecarte, iMedeon, Intergraph, Kubota Pacific, Mason Land Surveys, PointServe, and UNISYS.
Managed a consulting and development project team of nationals from five (5) different Asia/Pacific countries on-site in Asia
Created Go-To-Market plan for UNISYS Corporation upon its ComputerVision acquisition
Provided business development and sales consulting to the Managing Director and Board UK Consultancy, resulting in major deals with Bentley Systems, Intergraph (U.K.) Ltd., and the newly privatized Electric and Water Utilities across the UK.
iMedeon's Fabulous Press Coverage Secures Top Spot & Wins Funding
The Client Served Customers In Telecom Electric, Gas, Water, And Wastewater
Client: iMedeon, Inc. became the leading supplier of 100% web-based, mobile workforce management solutions with our help. With $10M in Venture Funding secured in 1998, the company was on a fast track for growth and exit, such as an IPO or acquisition.
Our client needed to publicize their name change, re-brand, introduce new products, and secure a much higher profile with targeted audiences, such as prospects, employees, analysts, business partners, and investors.
Their lead offering, iM:Work, facilitates the dispatch and management of mobile workforces in industries such as telecommunications, utilities, and technology field service. The solution interfaces to front and back-office systems to dispatch the right person, to the right location at the right time and cost, resulting in a more satisfied and loyal customer base
Project: Publicize Name Change, New Product Launch, Generate Publicity, Win 2nd Round Funding
iMedeon hired MediaFirst PR–Atlanta because of first-hand knowledge and experience in the target industries of telecom, utilities, and information technology.
The client needed great press and analyst coverage to succeed in their quest to stay ahead of their competition. We created visibility, through consistent efforts, in quality trade and technical magazines, radio, and weekly/daily newspapers. By securing press appointments at select trade shows, the client met face-to-face with reporters, editors, and analysts who cover their industries, resulting in a positive perception of the client. Our strategy to deliver newsworthy information packaged in the right story idea and positioned for the media got iMedeon an incredible amount of great press. We developed a list of speaking opportunities and managed these opportunities, e.g, by crafting speaker's abstracts to secure speaking slots for executives at top-level trade shows and conferences.
Founded as Future Horizons, underwent a re-branding and name change
The name change reflects a commitment to empowering field workers of leading companies with immediate access to information
Promoted the newly developed web-based workforce management system, iM:Work
Outstanding PR results of more Than 200 Media Placements in 12 months Puts iMedeon on Top
Analyst relations that identified key analysts, scheduled briefings, and maintained top honors
Opportunity management for speaking engagements, identifying and securing top slots annually
Contact of potential investors or business partners in wireless, utilities, & GIS
Announcement of customers, awards, products, services, hiring, partners & funding
Utilities, electricity, gas, water, wireless data, wireless Web, telecom
Got $15.5 million in corporate venture funding via an introduction from MediaFirst CEO, Jim Caruso
Call if you seek a Utilities PR Agency, Utility PR Agency, Gas PR Agency, Electric PR Agency, Water PR Agency, or Wastewater PR Agency.
770.642.2080