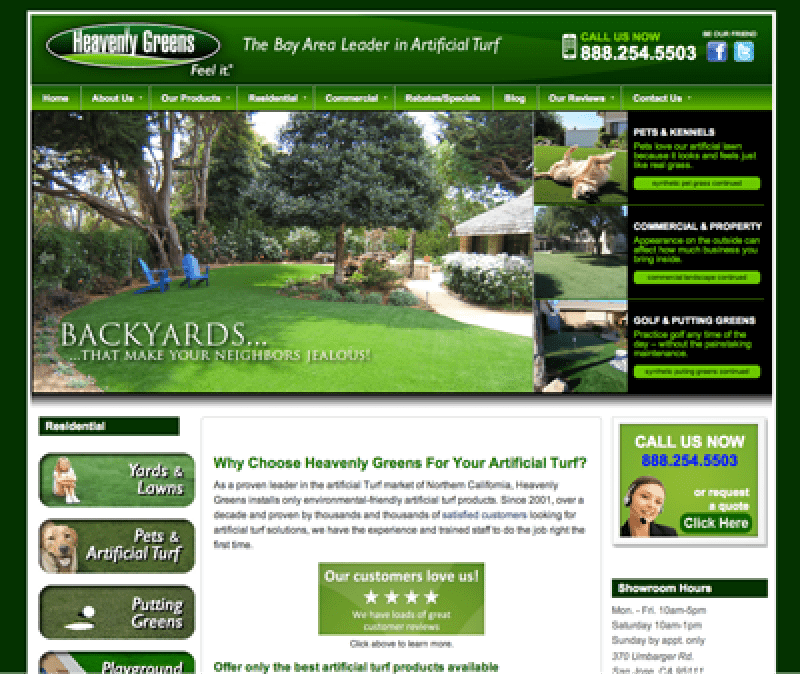 Website Redesign & Design Agency
Atlanta Web Design Company
Your website is the front door to your business and gives visitors a first impression of your company. Your website must look good, but it must also attract quality traffic, generate leads, and engage visitors with interesting content and offerings.
MediaFirst works closely with our clients to determine how your website fits into your marketing strategy, and whether you just need a refresh or a totally new design and capabilities. Our websites engage visitors with elegant and eye-catching designs, compelling content, and excellent usability that delivers maximum value.
Our best practices include:
Check analytics to determine which pages resonate with your audience and which pages need improvement for more conversions
Develop clear and concise text with easy navigation
Utilize best SEO practices to optimize the site so it reaches the top of the search engines
Create an effective balance of text, graphics, and white space per page
Place strong calls to action throughout the site
Our experienced team will create a totally new look or update your existing brand that will attract your target audience. We use the industry's best practices to achieve clear communication and effectiveness, ensuring a good return on investment.
Website Redesign Firm
Atlanta Website Redesign Agency
Website Redesign Company
Atlanta Website Redesign Company
Website Design Agency For Awareness & Lead Generation
Online Presence That Best Reaches Your Audience
Clients seek MediaFirst for the personal touch of management, content, design, and hosting. Your site will rank more highly and please more Web visitors. These translate into better inbound marketing and more lead generation. We offer the best methods to present, communicate, promote, and sell online. We have helped many clients:
Name their company and buy the right domain name
Create company websites, write content, and update information
Analyze an existing site and make usability and search performance enhancements
Set up a blog, write blog posts, host the blog, and promote your blog via social media
Host client websites, write and post news stories, and write blogs, web pages, and landing pages
Internet Marketing Generates Leads
Call Jim at 770/642-2080 for a fast, free quote.
Our teams meet your requirements for look, content, graphics, hosting or updates.
Domain Registration and renewals
E-mail accounts, forwarding, or alias
Web Certificates
Web Hosting
Web Development
Online Policies: privacy, terms, and trust
Content Creation or updates
PR Web Pages leverage news and press coverage
Higher Search Ranking: Search Engine Optimization (SEO)
Web Visitor Analysis - Web Traffic Analysis
Email marketing and lead forms from your Website
Availability & performance monitoring
Web security: patches & vulnerability scanning
Extensive Web Offerings Exceed Client's Expectations
The client's requirements are our primary concern, and these offerings have proven to serve customers like you. 
Find a description and link for each of these comprehensive offerings: Web presence; domain registration, transfer or renewal; e-mail accounts or forwarding; anti-spam & anti-virus protection; Web certificates; Web hosting; Web development; online policies; content creation or update; PR Web pages; search engine submission; search engine optimization; online guerrilla marketing; Web traffic analysis; Web sites hosted; Web design examples, email marketing, Web site availability & performance monitoring, and Web security.
Domain Registration and Renewals
Domain name registration (URL registration), domain renewal, domain transfer, bulk name transfers, and domain name management. We also have a few domains for sale. Get your Web address, let us help you find a domain name, set up personalized e-mail, host a Web site, find a design or graphic artist, and build an effective Web presence.
E-mail
Add one or more e-mail addresses to your domain Domain name for a custom company image or your personal mailbox. Your firm may wish to have email accounts for info@, sales@, etc. These can have a real mailbox to check or forward to a person who you designate.
Web Certificates + Valid Site Certificate
Free or paid, web certificates validate your website for your customers by posting a graphical image with validation by a logo in real-time. Certificates tell your customer's Web browser that transactions on your Web site are secure, as is their personal information. MediaFirst offers to set up the cert from your hosting firm or other notable providers.
Web hosting
Secure hosting for businesses that require guaranteed uptime - this virtual hosting solution includes e-mail forwarding. MediaFirst hosts your website at secure servers at Amazon AWS, Pantheon, Pressable, or WordPress.com, which guarantees uptime.
Web development
Documentation of website audiences and requirements, followed by prototyping, client review and approval, and implementation. Website Design - upgrade your website look or add to what you have. Let the design team create banners, diagrams, or animation.
Online Policy Creation
Development of your website's: privacy policy, terms of use, and certification of trust. Users, who submit personal information, expect your website to have a "Privacy Policy," in addition, this is a requirement of the European Union (EU). "Terms of Use" set expectations for visitors to your Web site and should be reviewed by your legal counsel. This could include better browser compatibility or handicapped accessibility.
Content creation & update
Online content: text or graphics contents or specific new pages. Pricing options for maintenance of online content are: hourly, fixed price, or retainer. Get a web design face-lift - with new top navigation, site template, just changing or adding a page, or updating the entire site.
PR Web pages
Leverage media coverage and the news content from your firm with the creation & update of "Press Release," "In The News," "Events," "Speaking Engagements," and "Press Kit" Web pages.
Search Engine Fixes & Search Optimization
Search engines rank your site higher if you follow explicit requirements. We submit your site to top search engines and can help you track or improve your search rank.
Assessment, Repair & Monitoring of Web Ranking, SEO & Keywords
Search Engine Optimization - boost your website's ranking or handicapped accessibility with a correlation of keyword, Meta Tag, image tags, summary tags, and site copy changes.
Online Guerrilla Marketing, Directory Listings, & Link Building
Your firm has many opportunities to be listed in local business directories that boost mobile search. These Web linking improvements may include several industry-specific directories for your organization.
Web Visitor Analysis
Web Traffic Analysis - provides detail on who visits your site, from where, why, and with what browser and device, mobile, tablet, or desktop.
Web Presence & Website Building
Clients asked us for many services for setting up their new company: naming, product naming, service naming, trademarks, service marks, domains, e-mail, websites, search submission, higher search ranking, news pages, broken link repair, new text content, graphical updates, and new graphics, tracking of improvements, leveraging third-party endorsement or award, meta tags, alt image tags, site search capability, text layout, site design, and Web coding compliant with World Wide Web Consortium (W3C) standards for HTML, CSS, and XHTML.
MediaFirst bought domain names to launch businesses and build websites and email for many businesses
Email Marketing Services
We have several effective email campaign management and contact management capabilities that distribute and track responses. Create professional-looking HTML and text emails. For easy campaign management, we recommend Mailchimp. Without the right tool, email campaigns typically face these issues: users that only view plain text e-mail, AOL compatibility issues, missing graphics, and incomplete tracking of readership or response.
Website Availability & Performance Monitoring
As a reseller of several excellent hosting options, MediaFirst hosts at data centers with redundant telecommunications connections and redundant electrical power supplies. We can establish performance reporting or alert you or us of any issues.
Web & Information Security
MediaFirst monitors the information security of our hosting environment, computer hardware, and software. This effort involves quickly applying known patches that minimize Web site vulnerability and vulnerability scans that monitor system configurations. We expect clients to take similar care of usernames and passwords.
Call Jim at 770/642-2080 for a free assessment