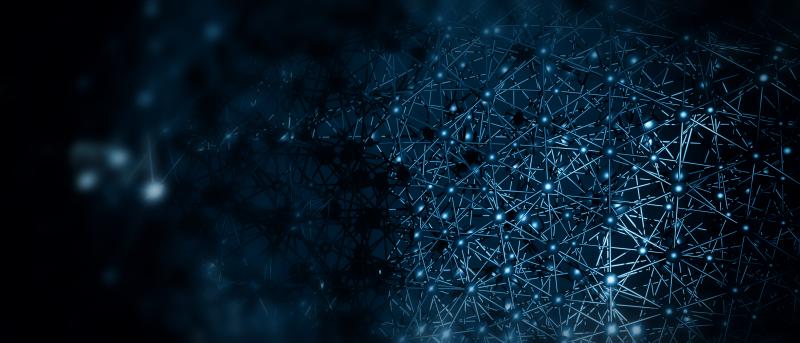 Wireless PR Agency Services
Wireless PR Firm | Mobile PR Company
Wireless & Mobile Communications Practice
Aether: PR Launch of industry-leading, a wireless start-up that went IPO
Aether Technologies PR Launch from ground zero, initial analyst relations. Became Aether Systems [NASDAQ: AETH]. MediaFirst aims to serve the needs of the media, first. Resources include: breaking news, story ideas, spokespersons, bylined articles, market statistics, survey results, thought leadership, and clear explanations of the business and technological factors behind today's issues
Fast start with first-week coverage by 2 of the 3 top business dailies
Confirmed David Oros, CEO & Chair, as a wireless data pioneer
Launched first wireless content delivery, financial services offerings with Reuters
Launched AIMTM middleware
Announcement of customers, awards, products, services, hiring, partners, board members & funding
Wireless data, wireless Web-based B2B services, telecom, financial, logistics, the transportation industry
This Aether story was one of the first on mobile finance industry apps, in the Financial Times:
WHERE INFORMATION BECOMES INTELLIGENCE
"Quit your 9-to-5 and try this for a day job"
By Roger Taylor,  from the Financial Times
They are called "day traders" and what a day yesterday must have been. They are the ultimate short-term investors, a new breed of ultra-aggressive, technology-driven stock market speculators born out of the bull market of the past several years. They live on the kind of volatility that moved stomachs on Wall Street yesterday, buying on rising share prices, selling on the first sign of weakness, and closing all their positions at the end of the day.
But David Oros, chief executive of Aether Technologies, which provides real-time share prices to private investors, sees a growing number of technologically-driven private investors who are taking a very active approach to manage their wealth. He describes young people in Silicon Valley getting rich working for high-tech companies and using the technology they helped build to invest their wealth in technology stocks.
Wireless Experience Makes Great Results Easy
We are fortunate to have helped many clients whose business directly touched on the wireless industry, such as Aether, Digital Wireless, Centrella Technology Partners, Crescendo, Extreme Logic, GuardedNet, iMedeon, Optimus, PointServe, and Wireless Vertical
Aether Technologies became Aether Systems [NASDAQ: AETH]
PR Launch from ground zero, initial analyst relations.
Fast start with first-week coverage by 2 of the 3 top business dailies
Confirmed David Oros, CEO & Chair, as a wireless data pioneer
Launched first financial services offerings with Reuters
Secure & robust wireless delivery of data and content
Launched AIMTM middleware
Announcement of customers, awards, products, services, hiring, partners, board members & funding
Example of press coverage in the Financial Times
Their coming IPO was covered in Bloomberg Magazine, a financial publication for traders
Drafted a press release "Trading Expected to Soar... On The Wings Of Wireless Transactions" to pitch a spokesperson, Roger McNamee, and earn media coverage
Wireless data, wireless Web-based B2B services, telecom, financial, logistics, the transportation industry
Mobile Dispatch Software: PointServe, Inc.
PR, analyst relations, & speaking opportunity management
Consistently spectacular PR results
Analyst relations that identified key analysts, scheduled briefings, and attained top honors
Opportunity management for speaking engagements, identifying and securing top slots, annually
Won several awards, initiated by MediaFirst, which gave great exposure and highlighted PointServe's successes
Announcement of customers, awards, products, services, hiring, and partners
Optimization, wireless data, wireless Web-based B2B services, service supply chain, gas, telecom/cable, & logistics industry
Mobile Workforce Management Software, iMedeon, Inc.
Client became the leading supplier of 100% web-based, wireless/mobile workforce management solutions
iMedeon, founded as Future Horizons, underwent a re-branding and name change
The name change reflects a commitment to empowering field workers of leading companies with immediate access to information
Promoted the newly developed web-based workforce management system, iM:Work
More Than 200 Media Placements in 12 months Puts iMedeon on Top
Introduced the firm to the lead firm in iMedeon's $15.5 million in funding
WirelessVertical.com, Inc.
Promoting this Web-based, B2B startup. Business plan, corporate organization, marketing, PR, analyst relations, & speaking opportunity management.
Business plan
Venture launch
Board of advisors
VC presentations
Service introductions
Deal structuring: T's & C's, financial, & legal
Wireless industry, Web-based B2B services, wireless network & subscriber equipment