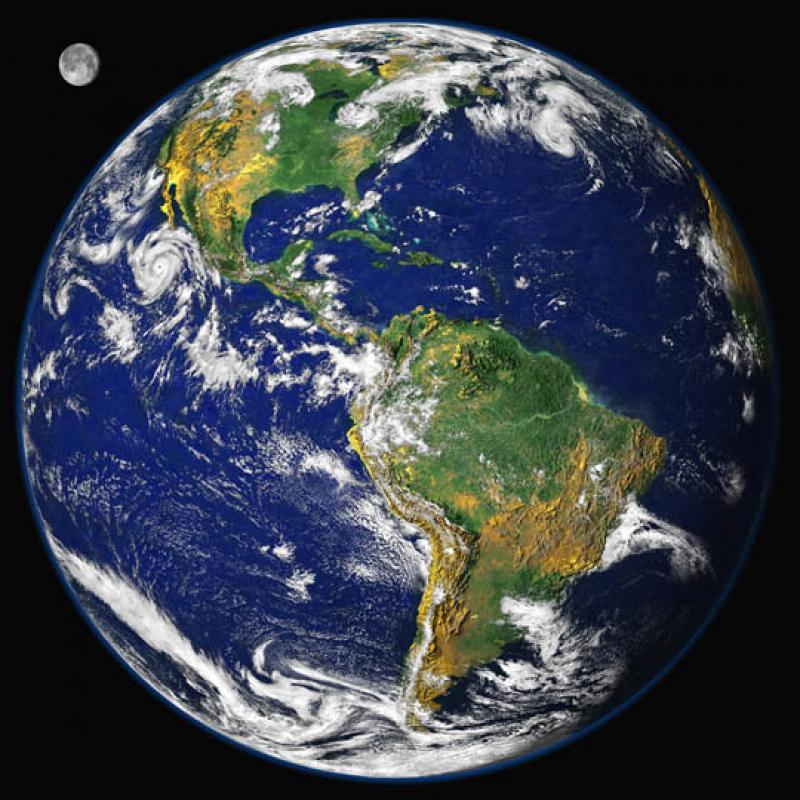 10 Free SEO Tips To Improve Web Traffic
As we all know, getting more web traffic is a good thing if you want your business to grow and gain revenue. However, not everyone knows that some of the best ways to get more web traffic are free.
You should also be aware that you can submit to many directories at once using several services. Some try to make you pay every year and actually undo the listing for which you paid if you stop paying. I hate that. There are three or four predominant aggregators of business listings to which they all submit.
First of all, if you do nothing else, get a listing on Google My Business.
Here are free ways to increase your website traffic:
1) Directories: Directory Listings
A directory is a place where your company information is available to see for everyone and if they're interested they will click on your website. Here we list what we hope are still free directories.
Angie's List is probably more paid than free and important if you provide home repair and remodeling
Apple Maps called about the listing for M1PR d/b/a MediaFirst but did not offer a way to manage it online
Best of the web is not free
Better Business Bureau also has a paid tier with a logo on your website
Bing Places by Microsoft
Chamber of Commerce now sends you elsewhere to manage your listing on their site
Crunchbase is for startup companies and suppliers, especially in technology
Facebook business or brand page
Foursquare is a location-based service for businesses and has a consumer application named Swarm
HomeAdvisor is another home repair and remodeling directory
Kudzu is no more
LinkedIn is business-oriented and also has business interest groups that you can manage or join
Patch has a directory but is mostly local stories
Thumbtack another directory for home repair and remodeling
TripAdvisor has expanded its local information
Twitch is a specialized site for gaming and gamers
Yahoo Small Business now owned by Verizon
Yelp reviews and rank can mean a lot to some businesses
2) Link Exchange
Link exchange is when two companies exchange links with each other and help boost both of their SEO rankings. It is best if both of the companies are similar. 
3) Alliance Partner Websites: Including Suppliers, Resellers, Technology Providers, etc.
This is link exchange with a partner. Many companies, large and small with partner programs, offer you a listing that includes a link to your website. 
4) Article Submission: Submit to Websites That Aggregate Content
Write an article under your own name and get it published on content aggregation websites, which accept any article and where they link back to your website.
5) Bylined Articles: Articles Written By You, Featured In An Industry Magazine, Online
Write an article under your own name and get it published in a real magazine or on a blog where they link back to your website.
6) Commenting On Other Blogs: Post A Useful Comment Or Observation & Leave A Link Back To Your Site
When you post on another blog, in many cases (and if you are not spammy) you can leave a link back to your website.
Google just created a new link tag for this kind of content, User Generated Content (UGS). The tag looks like:
<a href="https://domain.com/usercomment" rel="ugc">The user generated content or comment</a>
So, rel="ugc" is the new tag.
This tag replaces in part the rel="nofollow" tag that had been created to minimize the effects 0f comment spam and unrelated link postings.
Be aware that another new tag was created for sponsored links, rel="sponsored" which you might use on an affiliate link and which is the second new tag to replace the nofollow tag.
7) Location-Based Services (LBS)
Go onto different applications like Google, Foursquare, Yelp, and Facebook ... and submit a link to your website.
Google My Business (GMB) is the most effective directory and it is location-based. This is the source of Google's map-based image of where your business is located.
"Near Me" is a more recent type of search. For example, one might search for "brewery near me" or "Indian restaurant near me" or "Donut shop near me." It is important to understand that search engines don't expect a text string of "donut shop near me" to be on your website. The search engine will look at its favorite location-based directory, like Google My Business, and take "donut shop" and your address to deliver the search result to the user.
8) Association Membership Listings
Join an association, because Associations often have directories of members that include a link to your website.
These may have a cost but they have link value.
9) Free Press Release Sites
Although paid press releases, issued over a wire service give you greater credibility and better links. These do create links.
You should be careful whether the site rank and page rank that links to you is of greater authority than yours or else it is not doing you any good.
10) Guest Posting: Write A Post For Another Blog, Industry Blog & Get A LinkBack
Write an article for another blog and get them to link back to you.
There You Are, 10 Free Tips For SEO To Raise Search Rank
Now, these are free, in that they don't cost you any fee. However, they do cost somebody time and effort. In addition, you need to know how to do all of these, such as what sites accept article submissions or what magazine would like to have your bylined article.
At the time this was first-authored in 2012, Wil Caruso was a marketing intern at MediaFirst. He blogged to support websites running WordPress and Drupal like this site). Wil is now a student of Medicine. He enjoys the Japanese language and anime. 
Tages; SEO, Search Engine Optimization, Local Directories, Directory Listings