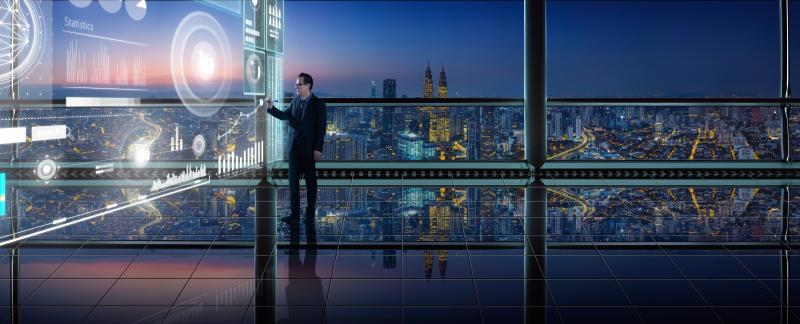 Video Streaming for Logistics & Supply Chain Professionals
Video Streaming Connects with Logistics Audiences
I'm online a lot and continue to discover useful and interesting content. Video streaming is a newer type of content produced for the marketing and communications efforts of logistics companies. Video content is not new, but live streaming is relatively new. Audio content, such as live podcasts or recorded podcasts are alternative formats and older types of content. Certainly, high speed broadband networks, faster computers, and video conferencing hardware have all contributed to the growth of live streaming.
I've recorded and posted videos, but had never streamed. Yet, here I am working in a profession where there are more and more podcasts and streamers. Maybe I should give this a try and write about it. I enjoy Masterclass.com for learning about everything from writing to cooking, Now, there is a Masterclass Session about streaming. Also, I'm also a gamer and enjoy the streamers who provide guidance on leveling, raids, and gameplay.
Finally, I believe in delivering information easily, quickly, and painlessly. For some people, video is their preferred way to consume content. Personally, I like the option to read content, so I am a fan of providing a transcript of video or audio content.
Video Streaming Hardware Recommendations
I am not going to provide video streaming advice for gaming. Although video streaming about gaming is growing, there are others who are better at explaining what you need and how to do it. Plus, the hardware requirements are different because you need to connect a game console, like a PlayStation or XBox, or run a higher-end computer where you are playing video games.
So, what do you need? A simple computer or laptop and method to get video out, probably with and HDMI connection, but now you can use some Thunderbolt cables with USB-C connectors to get video out of recent computers. You might just need this HDMI connection for a monitor. 
Laptops may have built-in microphones, video cameras, and speakers. However, you might prefer to offer a higher quality stream, which might require a better video camera, separate microphone, and headphones.
There are a number of devices that can help manage the process of getting online, starting a live stream, or adding fancy effects. I recommend Stream Deck from Elgato to start and stop video, reminds you to record, and gives you buttons to do the work that otherwise requires that a search for some menu or dropdown.
Video Streaming Software Recommendations
Almost everyone I see in the video streaming space uses OBS Project software to do video streaming from computers running operating systems from Microsoft Windows or Apple Macintosh. OBS stands for Open Broadcaster Software and is open source and free! Yes, really, free. The software name is OBS Studio.
You can do live streaming or video recording with OBS Studio.
Visit the OBS Project website and download the software. There is a quick install offer or you can customize the installation.
There are plugins and themes available from the resources section.
There are many video conferencing software options, which I covered in a previous blog post, "Video Conferencing Tips & Applications for the COVID-19 Lockdown and Beyond."
An alternative application you can use on your computer might be the mmhmm app ... and yes, that is the name, mmhmm. mmhmm is fun because you can use backgrounds, layer images over your video, and add special effects.