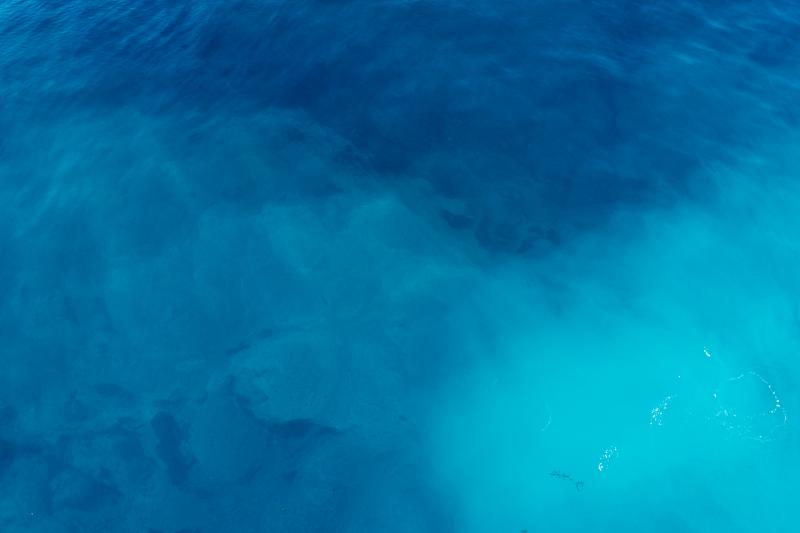 ActivityStreams: Open Standard & Specifications For Sharing The Richness Of What We Post On The Web
[WARNING] This post is on the uber-geeky side. It relates to open standards for sharing what we do on a Website, such as Twitter, Facebook, Live.com, etc. and feeding that stream of activities into another service (Twitter to Facebook, Live.com to Cliqset, etc). Although some information can be fed from one service to another via RSS or Atom feeds; RSS and Atom do not include the detail-or richness-of the original activty, as one might post post on Foursquare, Gowalla, etc.
This standard effort is progressing nicely with the many persons in the ActivityStreams community, including those able to attend the recent StreamCamp in San Francisco, which I attended.
Here are some resources:
ActivityStreams home at http://ActivityStrea.ms
BEST starting point, the ActivityStreams Wiki
Activity Streams draft spec
Activity Schema draft spec
JSON Activity draft spec
Atom Media draft spec
ActivityStreams Output for JimCaruso in JSON
Here is my recent ActivityStream in JSON, courtesy of the guys at Cliqset and via the JSON Formatter & Validator:
VALID

Formatted JSON Data:

{
"title":"Activity Stream of: Jim Caruso",
"id":"https://api.cliqset.com/as/v1/user/jimcaruso/posts",
"subject":{
"id":"jimcaruso",
"displayName":"Jim Caruso",
"permaLink":"http://cliqset.com/jimcaruso",
"objectType":[
"person"
]
},
"generator":{
"permalLink":"http://cliqset.com/",
"displayName":"Cliqset"
},
"entries":[
{
"id":"tag:cliqset.com,2010-05-02:/user/jimcaruso/KMVQ0fITTn8FzAee",
"permaLink":"http://cliqset.com/user/jimcaruso/KMVQ0fITTn8FzAee",
"postedTime":"2010-05-02T17:03:45.983Z",
"title":"jimcaruso posted a bookmark on Delicious",
"verb":"http://activitystrea.ms/schema/1.0/post",
"actor":{
"id":"http://cliqset.com/user/jimcaruso",
"displayName":"Jim Caruso",
"permaLink":"http://cliqset.com/user/jimcaruso",
"photo":"http://dynamic.cliqset.com/avatar/jimcaruso?s\u003d80",
"objectTypes":[
"person"
]
},
"object":{
"title":"i-Meet: the worldwide community for people who plan meetings and events",
"summary":"In addition to being a vibrant community where one can share, i-Meet is a marketplace where planners can connect, communicate, and receive information that is current, creative and advantageous.",
"permaLink":"http://i-meet.com/",
"objectTypes":[
"bookmark"
]
},
"replies":{
"url":"https://api.cliqset.com/as/v1/activity/KMVQ0fITTn8FzAee/comments",
"count":0
},
"serviceProvider":{
"permaLink":"http://delicious.com",
"displayName":"delicious",
"icon":"http://cliqset-services.s3.amazonaws.com/delicious.png"
}
},
{
"id":"tag:cliqset.com,2010-05-02:/user/jimcaruso/dY2igiJDmvXpNgee",
"permaLink":"http://cliqset.com/user/jimcaruso/dY2igiJDmvXpNgee",
"postedTime":"2010-05-02T17:03:43.157Z",
"title":"jimcaruso posted a bookmark on Delicious",
"verb":"http://activitystrea.ms/schema/1.0/post",
"actor":{
"id":"http://cliqset.com/user/jimcaruso",
"displayName":"Jim Caruso",
"permaLink":"http://cliqset.com/user/jimcaruso",
"photo":"http://dynamic.cliqset.com/avatar/jimcaruso?s\u003d80",
"objectTypes":[
"person"
]
},
"object":{
"title":"StarCite | Meeting Management \u0026 Event Registration Management",
"summary":"We provide Web-based solutions that help buyers and suppliers strategically manage corporate meetings and events.",
"permaLink":"http://www.starcite.com/",
"objectTypes":[
"bookmark"
]
},
"replies":{
"url":"https://api.cliqset.com/as/v1/activity/dY2igiJDmvXpNgee/comments",
"count":0
},
"serviceProvider":{
"permaLink":"http://delicious.com",
"displayName":"delicious",
"icon":"http://cliqset-services.s3.amazonaws.com/delicious.png"
}
},
{
"id":"http://twitter.com/jimcaruso/statuses/13224250027",
"permaLink":"http://cliqset.com/user/jimcaruso/MTMyMjQyNTAwMjce",
"postedTime":"2010-05-02T03:19:05.152Z",
"title":"jimcaruso shared : leenjones posted a note on Twitter",
"verb":"http://activitystrea.ms/schema/1.0/share",
"actor":{
"id":"http://cliqset.com/user/jimcaruso",
"displayName":"Jim Caruso",
"permaLink":"http://cliqset.com/user/jimcaruso",
"photo":"http://dynamic.cliqset.com/avatar/jimcaruso?s\u003d80",
"objectTypes":[
"person"
]
},
"object":{
"content":"Are you an Atlantan writer or marketer? Want to grow into content strategy? I\u0027m giving a practical workshop May 27. http://contentstrategy101.eventbrite.com/",
"objectTypes":[
"note"
]
},
"replies":{
"url":"https://api.cliqset.com/as/v1/activity/MTMyMjQyNTAwMjce/comments",
"count":0
},
"serviceProvider":{
"permaLink":"http://twitter.com",
"displayName":"twitter",
"icon":"http://cliqset-services.s3.amazonaws.com/twitter.png"
}
},
{
"id":"http://twitter.com/jimcaruso/statuses/13207595745",
"permaLink":"http://cliqset.com/user/jimcaruso/MTMyMDc1OTU3NDUe",
"postedTime":"2010-05-01T20:44:05.512Z",
"title":"jimcaruso posted a note on Twitter",
"verb":"http://activitystrea.ms/schema/1.0/post",
"actor":{
"id":"http://cliqset.com/user/jimcaruso",
"displayName":"Jim Caruso",
"permaLink":"http://cliqset.com/user/jimcaruso",
"photo":"http://dynamic.cliqset.com/avatar/jimcaruso?s\u003d80",
"objectTypes":[
"person"
]
},
"object":{
"content":"RT @mashable Gulf of Mexico Oil Spill Captured by NASA Satellite [PICS] http://mashable.com/2010/04/30/gulf-of-mexico-oil-spill/ #nasa #oil-spill #satellite",
"objectTypes":[
"note"
]
},
"replies":{
"url":"https://api.cliqset.com/as/v1/activity/MTMyMDc1OTU3NDUe/comments",
"count":0
},
"serviceProvider":{
"permaLink":"http://twitter.com",
"displayName":"twitter",
"icon":"http://cliqset-services.s3.amazonaws.com/twitter.png"
}
},
{
"id":"http://twitter.com/jimcaruso/statuses/13199701938",
"permaLink":"http://cliqset.com/user/jimcaruso/MTMxOTk3MDE5Mzge",
"postedTime":"2010-05-01T17:31:19.469Z",
"title":"jimcaruso posted a note on Twitter",
"verb":"http://activitystrea.ms/schema/1.0/post",
"actor":{
"id":"http://cliqset.com/user/jimcaruso",
"displayName":"Jim Caruso",
"permaLink":"http://cliqset.com/user/jimcaruso",
"photo":"http://dynamic.cliqset.com/avatar/jimcaruso?s\u003d80",
"objectTypes":[
"person"
]
},
"object":{
"content":"Video from the Likeminds Conference /via @ChrisBrogan http://www.chrisbrogan.com/video-from-the-likeminds-conference/",
"objectTypes":[
"note"
]
},
"replies":{
"url":"https://api.cliqset.com/as/v1/activity/MTMxOTk3MDE5Mzge/comments",
"count":0
},
"serviceProvider":{
"permaLink":"http://twitter.com",
"displayName":"twitter",
"icon":"http://cliqset-services.s3.amazonaws.com/twitter.png"
}
},
{
"id":"http://twitter.com/jimcaruso/statuses/13199314127",
"permaLink":"http://cliqset.com/user/jimcaruso/MTMxOTkzMTQxMjce",
"postedTime":"2010-05-01T17:22:42.035Z",
"title":"jimcaruso posted a note on Twitter",
"verb":"http://activitystrea.ms/schema/1.0/post",
"actor":{
"id":"http://cliqset.com/user/jimcaruso",
"displayName":"Jim Caruso",
"permaLink":"http://cliqset.com/user/jimcaruso",
"photo":"http://dynamic.cliqset.com/avatar/jimcaruso?s\u003d80",
"objectTypes":[
"person"
]
},
"object":{
"content":"Rethink Your Web Presence http://www.chrisbrogan.com/rethink-your-web-presence/",
"objectTypes":[
"note"
]
},
"replies":{
"url":"https://api.cliqset.com/as/v1/activity/MTMxOTkzMTQxMjce/comments",
"count":0
},
"serviceProvider":{
"permaLink":"http://twitter.com",
"displayName":"twitter",
"icon":"http://cliqset-services.s3.amazonaws.com/twitter.png"
}
},
{
"id":"http://twitter.com/jimcaruso/statuses/13198756040",
"permaLink":"http://cliqset.com/user/jimcaruso/MTMxOTg3NTYwNDAe",
"postedTime":"2010-05-01T17:10:34.995Z",
"title":"jimcaruso posted a note on Twitter",
"verb":"http://activitystrea.ms/schema/1.0/post",
"actor":{
"id":"http://cliqset.com/user/jimcaruso",
"displayName":"Jim Caruso",
"permaLink":"http://cliqset.com/user/jimcaruso",
"photo":"http://dynamic.cliqset.com/avatar/jimcaruso?s\u003d80",
"objectTypes":[
"person"
]
},
"object":{
"content":"RT @techcrunch Advice From Founders Who Bootstrapped Their Way to Success http://techcrunch.com/2010/05/01/advice-from-founders-who-bootstrapped-their-way-to-success-2/",
"objectTypes":[
"note"
]
},
"replies":{
"url":"https://api.cliqset.com/as/v1/activity/MTMxOTg3NTYwNDAe/comments",
"count":0
},
"serviceProvider":{
"permaLink":"http://twitter.com",
"displayName":"twitter",
"icon":"http://cliqset-services.s3.amazonaws.com/twitter.png"
}
},
{
"id":"http://twitter.com/jimcaruso/statuses/13198377751",
"permaLink":"http://cliqset.com/user/jimcaruso/MTMxOTgzNzc3NTEe",
"postedTime":"2010-05-01T17:02:30.851Z",
"title":"jimcaruso posted a note on Twitter",
"verb":"http://activitystrea.ms/schema/1.0/post",
"actor":{
"id":"http://cliqset.com/user/jimcaruso",
"displayName":"Jim Caruso",
"permaLink":"http://cliqset.com/user/jimcaruso",
"photo":"http://dynamic.cliqset.com/avatar/jimcaruso?s\u003d80",
"objectTypes":[
"person"
]
},
"object":{
"content":"RT @techcrunch H.264 Already Won?Makes Up 66 Percent Of Web Videos http://techcrunch.com/2010/05/01/h-264-66-percent-web-video/",
"objectTypes":[
"note"
]
},
"replies":{
"url":"https://api.cliqset.com/as/v1/activity/MTMxOTgzNzc3NTEe/comments",
"count":0
},
"serviceProvider":{
"permaLink":"http://twitter.com",
"displayName":"twitter",
"icon":"http://cliqset-services.s3.amazonaws.com/twitter.png"
}
},
{
"id":"http://twitter.com/jimcaruso/statuses/13175829015",
"permaLink":"http://cliqset.com/user/jimcaruso/MTMxNzU4MjkwMTUe",
"postedTime":"2010-05-01T06:53:07.543Z",
"title":"jimcaruso posted a note on Twitter",
"verb":"http://activitystrea.ms/schema/1.0/post",
"actor":{
"id":"http://cliqset.com/user/jimcaruso",
"displayName":"Jim Caruso",
"permaLink":"http://cliqset.com/user/jimcaruso",
"photo":"http://dynamic.cliqset.com/avatar/jimcaruso?s\u003d80",
"objectTypes":[
"person"
]
},
"object":{
"content":"Sustained Efforts Deliver Best High Tech PR Results http://mediafirst.net/blog/sustained-efforts-deliver-best-high-tech-pr-results?utm_source\u003dfeedburner\u0026utm_medium\u003dtwitter\u0026utm_campaign\u003dFeed%3A+mediafirst%2FEGxM+%28Technology%2C+Web%2C+Marketing%2C+Media+%26+PR+Blog+of+Jim+Caruso%29",
"objectTypes":[
"note"
]
},
"replies":{
"url":"https://api.cliqset.com/as/v1/activity/MTMxNzU4MjkwMTUe/comments",
"count":0
},
"serviceProvider":{
"permaLink":"http://twitter.com",
"displayName":"twitter",
"icon":"http://cliqset-services.s3.amazonaws.com/twitter.png"
}
},
{
"id":"http://twitter.com/jimcaruso/statuses/13162523623",
"permaLink":"http://cliqset.com/user/jimcaruso/MTMxNjI1MjM2MjMe",
"postedTime":"2010-05-01T01:40:56.098Z",
"title":"jimcaruso shared : drupalgardens posted a note on Twitter",
"verb":"http://activitystrea.ms/schema/1.0/share",
"actor":{
"id":"http://cliqset.com/user/jimcaruso",
"displayName":"Jim Caruso",
"permaLink":"http://cliqset.com/user/jimcaruso",
"photo":"http://dynamic.cliqset.com/avatar/jimcaruso?s\u003d80",
"objectTypes":[
"person"
]
},
"object":{
"content":"RT @acquia: Blog Post: How Acquia Keeps aHEAD of #Drupal 7 http://acquia.com/blog/how-acquia-keeps-ahead-drupal-7 (via @JacobSingh)",
"objectTypes":[
"note"
]
},
"replies":{
"url":"https://api.cliqset.com/as/v1/activity/MTMxNjI1MjM2MjMe/comments",
"count":0
},
"serviceProvider":{
"permaLink":"http://twitter.com",
"displayName":"twitter",
"icon":"http://cliqset-services.s3.amazonaws.com/twitter.png"
}
},
{
"id":"http://twitter.com/jimcaruso/statuses/13162435647",
"permaLink":"http://cliqset.com/user/jimcaruso/MTMxNjI0MzU2NDce",
"postedTime":"2010-05-01T01:39:12.947Z",
"title":"jimcaruso shared : Volacci posted a note on Twitter",
"verb":"http://activitystrea.ms/schema/1.0/share",
"actor":{
"id":"http://cliqset.com/user/jimcaruso",
"displayName":"Jim Caruso",
"permaLink":"http://cliqset.com/user/jimcaruso",
"photo":"http://dynamic.cliqset.com/avatar/jimcaruso?s\u003d80",
"objectTypes":[
"person"
]
},
"object":{
"content":"Instant screencasts for Twitter :: http://screenr.com/ #twitter",
"objectTypes":[
"note"
]
},
"replies":{
"url":"https://api.cliqset.com/as/v1/activity/MTMxNjI0MzU2NDce/comments",
"count":0
},
"serviceProvider":{
"permaLink":"http://twitter.com",
"displayName":"twitter",
"icon":"http://cliqset-services.s3.amazonaws.com/twitter.png"
}
},
{
"id":"http://twitter.com/jimcaruso/statuses/13150684290",
"permaLink":"http://cliqset.com/user/jimcaruso/MTMxNTA2ODQyOTAe",
"postedTime":"2010-04-30T21:11:41.044Z",
"title":"jimcaruso posted a note on Twitter",
"verb":"http://activitystrea.ms/schema/1.0/post",
"actor":{
"id":"http://cliqset.com/user/jimcaruso",
"displayName":"Jim Caruso",
"permaLink":"http://cliqset.com/user/jimcaruso",
"photo":"http://dynamic.cliqset.com/avatar/jimcaruso?s\u003d80",
"objectTypes":[
"person"
]
},
"object":{
"content":"RT @alltop Two words: Muppet cupcakes - Holy Kaw! http://bit.ly/bvOqI8",
"objectTypes":[
"note"
]
},
"replies":{
"url":"https://api.cliqset.com/as/v1/activity/MTMxNTA2ODQyOTAe/comments",
"count":0
},
"serviceProvider":{
"permaLink":"http://twitter.com",
"displayName":"twitter",
"icon":"http://cliqset-services.s3.amazonaws.com/twitter.png"
}
},
{
"id":"http://twitter.com/jimcaruso/statuses/13150674432",
"permaLink":"http://cliqset.com/user/jimcaruso/MTMxNTA2NzQ0MzIe",
"postedTime":"2010-04-30T21:11:26.633Z",
"title":"jimcaruso posted a note on Twitter",
"verb":"http://activitystrea.ms/schema/1.0/post",
"actor":{
"id":"http://cliqset.com/user/jimcaruso",
"displayName":"Jim Caruso",
"permaLink":"http://cliqset.com/user/jimcaruso",
"photo":"http://dynamic.cliqset.com/avatar/jimcaruso?s\u003d80",
"objectTypes":[
"person"
]
},
"object":{
"content":"RT @alltop Stunning photos of underwater life - Holy Kaw! http://bit.ly/ctLuPm",
"objectTypes":[
"note"
]
},
"replies":{
"url":"https://api.cliqset.com/as/v1/activity/MTMxNTA2NzQ0MzIe/comments",
"count":0
},
"serviceProvider":{
"permaLink":"http://twitter.com",
"displayName":"twitter",
"icon":"http://cliqset-services.s3.amazonaws.com/twitter.png"
}
},
{
"id":"http://twitter.com/jimcaruso/statuses/13150477686",
"permaLink":"http://cliqset.com/user/jimcaruso/MTMxNTA0Nzc2ODYe",
"postedTime":"2010-04-30T21:06:38.955Z",
"title":"jimcaruso posted a note on Twitter",
"verb":"http://activitystrea.ms/schema/1.0/post",
"actor":{
"id":"http://cliqset.com/user/jimcaruso",
"displayName":"Jim Caruso",
"permaLink":"http://cliqset.com/user/jimcaruso",
"photo":"http://dynamic.cliqset.com/avatar/jimcaruso?s\u003d80",
"objectTypes":[
"person"
]
},
"object":{
"content":"RT @hubspot Calculating How Much Website Traffic You Need to Hit Your Monthly Revenue Goals http://blog.hubspot.com/blog/tabid/6307/bid/5225/Calculating-How-Much-Website-Traffic-You-Need-to-Hit-Your-Monthly-Revenue-Goals.aspx",
"objectTypes":[
"note"
]
},
"replies":{
"url":"https://api.cliqset.com/as/v1/activity/MTMxNTA0Nzc2ODYe/comments",
"count":0
},
"serviceProvider":{
"permaLink":"http://twitter.com",
"displayName":"twitter",
"icon":"http://cliqset-services.s3.amazonaws.com/twitter.png"
}
},
{
"id":"tag:cliqset.com,2010-04-30:/user/jimcaruso/YZnlSsOIOhofsAee",
"permaLink":"http://cliqset.com/user/jimcaruso/YZnlSsOIOhofsAee",
"postedTime":"2010-04-30T20:50:43.024Z",
"title":"jimcaruso posted a bookmark on Digg",
"verb":"http://activitystrea.ms/schema/1.0/post",
"actor":{
"id":"http://cliqset.com/user/jimcaruso",
"displayName":"Jim Caruso",
"permaLink":"http://cliqset.com/user/jimcaruso",
"photo":"http://dynamic.cliqset.com/avatar/jimcaruso?s\u003d80",
"objectTypes":[
"person"
]
},
"object":{
"title":"Technology Public Relations Atlanta",
"summary":"MediaFirst creates awareness for technology firms in their niche. The media trust us to deliver clients for interviews that address current industry trends and issues. We demonstrate how your firm is firing on all cylinders with compelling value propositions, impressive management, large markets, and the ability to execute.",
"permaLink":"http://digg.com/business_finance/Technology_Public_Relations_Atlanta",
"objectTypes":[
"bookmark"
]
},
"replies":{
"url":"https://api.cliqset.com/as/v1/activity/YZnlSsOIOhofsAee/comments",
"count":0
},
"serviceProvider":{
"permaLink":"http://digg.com",
"displayName":"digg",
"icon":"http://cliqset-services.s3.amazonaws.com/digg.png"
}
},
{
"id":"http://twitter.com/jimcaruso/statuses/13149271279",
"permaLink":"http://cliqset.com/user/jimcaruso/MTMxNDkyNzEyNzke",
"postedTime":"2010-04-30T20:37:48.527Z",
"title":"jimcaruso posted a note on Twitter",
"verb":"http://activitystrea.ms/schema/1.0/post",
"actor":{
"id":"http://cliqset.com/user/jimcaruso",
"displayName":"Jim Caruso",
"permaLink":"http://cliqset.com/user/jimcaruso",
"photo":"http://dynamic.cliqset.com/avatar/jimcaruso?s\u003d80",
"objectTypes":[
"person"
]
},
"object":{
"content":"Facebook privacy changes: Five can\u0027t-miss facts http://www.macworld.com/article/150822/2010/04/facebook_privacy.html",
"objectTypes":[
"note"
]
},
"replies":{
"url":"https://api.cliqset.com/as/v1/activity/MTMxNDkyNzEyNzke/comments",
"count":0
},
"serviceProvider":{
"permaLink":"http://twitter.com",
"displayName":"twitter",
"icon":"http://cliqset-services.s3.amazonaws.com/twitter.png"
}
},
{
"id":"tag:cliqset.com,2010-04-30:/user/jimcaruso/1cuWHc4a0AO83Qee",
"permaLink":"http://cliqset.com/user/jimcaruso/1cuWHc4a0AO83Qee",
"postedTime":"2010-04-30T19:50:02.781Z",
"title":"jimcaruso posted a bookmark on Digg",
"verb":"http://activitystrea.ms/schema/1.0/post",
"actor":{
"id":"http://cliqset.com/user/jimcaruso",
"displayName":"Jim Caruso",
"permaLink":"http://cliqset.com/user/jimcaruso",
"photo":"http://dynamic.cliqset.com/avatar/jimcaruso?s\u003d80",
"objectTypes":[
"person"
]
},
"object":{
"title":"Short and Tweet: Experiments on Recommending Content from In",
"summary":"Information streams (such as ActivityStreams) have recently emerged as a popular means for information awareness. These are Web 2.0 feeds such as status updates on Twitter and Facebook or RSS feeds. Zerozero88.com that recommends contents (particularly URLs that have been posted in Twitter) to users based on their profile on Twitter.",
"permaLink":"http://digg.com/tech_news/Short_and_Tweet_Experiments_on_Recommending_Content_from_In",
"thumbnail":"http://digg.com/tech_news/Short_and_Tweet_Experiments_on_Recommending_Content_from_In/t.jpg",
"objectTypes":[
"bookmark"
]
},
"replies":{
"url":"https://api.cliqset.com/as/v1/activity/1cuWHc4a0AO83Qee/comments",
"count":0
},
"serviceProvider":{
"permaLink":"http://digg.com",
"displayName":"digg",
"icon":"http://cliqset-services.s3.amazonaws.com/digg.png"
}
},
{
"id":"http://twitter.com/jimcaruso/statuses/13146506974",
"permaLink":"http://cliqset.com/user/jimcaruso/MTMxNDY1MDY5NzQe",
"postedTime":"2010-04-30T19:32:10.065Z",
"title":"jimcaruso posted a note on Twitter",
"verb":"http://activitystrea.ms/schema/1.0/post",
"actor":{
"id":"http://cliqset.com/user/jimcaruso",
"displayName":"Jim Caruso",
"permaLink":"http://cliqset.com/user/jimcaruso",
"photo":"http://dynamic.cliqset.com/avatar/jimcaruso?s\u003d80",
"objectTypes":[
"person"
]
},
"object":{
"content":"Back to the City - Harvard Business Review: http://hbr.org/2010/05/back-to-the-city/ar/1 via @addthis",
"objectTypes":[
"note"
]
},
"replies":{
"url":"https://api.cliqset.com/as/v1/activity/MTMxNDY1MDY5NzQe/comments",
"count":0
},
"serviceProvider":{
"permaLink":"http://twitter.com",
"displayName":"twitter",
"icon":"http://cliqset-services.s3.amazonaws.com/twitter.png"
}
},
{
"id":"tag:cliqset.com,2010-04-30:/user/jimcaruso/dHxw4VegKfbf2Aee",
"permaLink":"http://cliqset.com/user/jimcaruso/dHxw4VegKfbf2Aee",
"postedTime":"2010-04-30T16:55:53.287Z",
"title":"jimcaruso dugg a link on Digg",
"verb":"http://activitystrea.ms/schema/1.0/favorite",
"actor":{
"id":"http://cliqset.com/user/jimcaruso",
"displayName":"Jim Caruso",
"permaLink":"http://cliqset.com/user/jimcaruso",
"photo":"http://dynamic.cliqset.com/avatar/jimcaruso?s\u003d80",
"objectTypes":[
"person"
]
},
"object":{
"title":"Get only the parts of your Twitter stream you want",
"summary":"Technology Review on MIT/PARC collaboration to give you more control over your Twitter stream. They\u0027re working on ways to figure out what a tweet is talking about, then let you filter it.",
"permaLink":"http://digg.com/software/Get_only_the_parts_of_your_Twitter_stream_you_want",
"objectTypes":[
"bookmark"
]
},
"replies":{
"url":"https://api.cliqset.com/as/v1/activity/dHxw4VegKfbf2Aee/comments",
"count":0
},
"serviceProvider":{
"permaLink":"http://digg.com",
"displayName":"digg",
"icon":"http://cliqset-services.s3.amazonaws.com/digg.png"
}
},
{
"id":"http://twitter.com/jimcaruso/statuses/13138724462",
"permaLink":"http://cliqset.com/user/jimcaruso/MTMxMzg3MjQ0NjIe",
"postedTime":"2010-04-30T16:42:39.624Z",
"title":"jimcaruso posted a note on Twitter",
"verb":"http://activitystrea.ms/schema/1.0/post",
"actor":{
"id":"http://cliqset.com/user/jimcaruso",
"displayName":"Jim Caruso",
"permaLink":"http://cliqset.com/user/jimcaruso",
"photo":"http://dynamic.cliqset.com/avatar/jimcaruso?s\u003d80",
"objectTypes":[
"person"
]
},
"object":{
"content":"Palo Alto Researchers Create Tool for Dealing with Twitter\u0027s \"Information Overload\": http://www.readwriteweb.com/archives/palo_alto_researchers_create_tool_for_dealing_with_twitter_information_overload.php?utm_source\u003dfeedburner\u0026utm_medium\u003dfeed\u0026utm_campaign\u003dFeed%3A+readwriteweb+%28ReadWriteWeb%29",
"objectTypes":[
"note"
]
},
"replies":{
"url":"https://api.cliqset.com/as/v1/activity/MTMxMzg3MjQ0NjIe/comments",
"count":0
},
"serviceProvider":{
"permaLink":"http://twitter.com",
"displayName":"twitter",
"icon":"http://cliqset-services.s3.amazonaws.com/twitter.png"
}
}
]
}