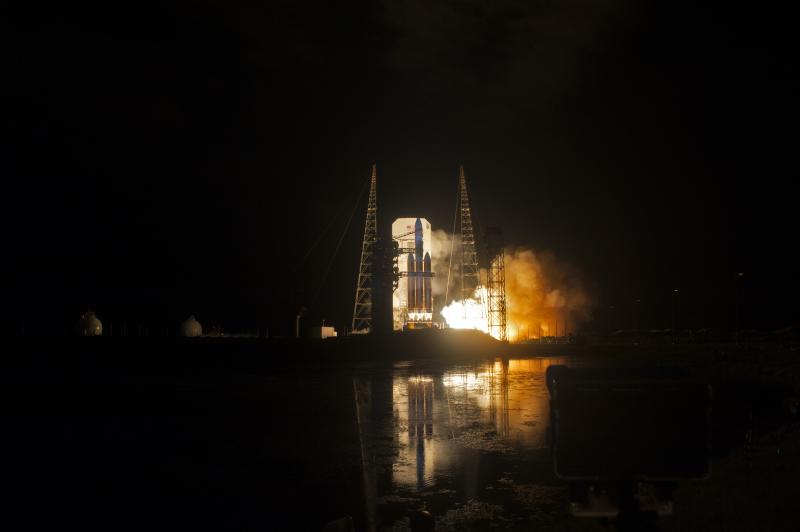 Good Domain Name Choices Are More Memorable
Good Domain Name Choices Are More Memorable & Better Promote Your Firm
Here are some guidelines for selecting the best domain name.
.com is by far the most recognized and best
Select your exact business name, rather than promote two differing names, such as a business name and domain name
Avoid hyphens
Shorter, fewer characters, is better
There are many new domain options, such as .co or others that can be the last characters in your company name like bit.ly 
Our choice of MediaFirst and M1PR shows our focus upon reporters and editors and their ability to provide our clients with the third-party endorsement of the media
Buy your domain name with advice from MediaFirst, call Jim at 770.642.2080 x21
---
Check For Your Domain Name, Here!
---
Top Level Domain (TLD): Select A Name That Ends In ".com" 
DOT COM (.com) is best; it is always what all Web visitors will presume. When domain names are bought or sold, .com is the primary consideration. However, if you are a network operator, .net is most appropriate; if a non-profit, maybe .org; and a school should have .edu.
UPDATE for 2015: There are many new Top Level Domains (TLD) which look like domain extensions for you and me. There is one for every country, some of which are just two characters, like ".ly" or ".io" - the country of Columbia has done a great job promoting ".co" and all three of these examples is used extensively in consumer-facing and tech start-ups based in the USA. 
EXAMPLES: ".academy" ".beer" ".bike" ".coach" ".energy" ".work" and ".world" . Almost 2000 organizations have applied to manage or sell (rent or lease) a generic TLD (gTLD).
The Number Of Characters
Easy to remember is best; fewer characters almost always is easier to remember. If you ever chose to sell a domain name, the length is the secondary consideration.
Length Of Words
Which words compose the domain name you are considering? Are they short? Simple? Memorable? Describe your business - or the products or services?
Number of Words
Count the number of words that comprise your domain name. Unless very descriptive, fewer is better.
Does Any Firm Own A Shorter Version?
If you are considering a domain name with more than one word, who owns the other, shorter versions of the name, e.g. the one, two, or three-word versions? For example, if you were considering NetworkEquipmentResellers.com - who owns Network.com and NetworkEquipment.com?
Number of Hyphens
Web visitors prefer not to type hyphens and find them hard to remember. We suggest you avoid them, although even large firms, such as Delta Air Lines used delta-air.com before they finally purchased delta.com!
Word Length & Ease Of Spelling
This plays on the length of words in characters, but also the ease with which your targeted Web visitors can accurately spell your domain name.
Industry Value & Terminology
One method of naming is to select a name that describes your product or service. Other possibilities are standard, descriptive industry terminology. Another is to choose the latest of industry buzzwords, which could accelerate name recognition or backfire if the term fall from favor.
Common Usage
Usage relates the semantic relevance to typical online activities, such as "Shopping" or "e-Commerce". Examples include terms, such as "software", "construction", "CPA" or "Biz".
Name Availability
If the name is taken in .COM, you may wish to consider .NET, .BIZ, or .ORG. A name that is already taken in one or more of these TLDs will garner a higher value based on the assumption that this indicates that the name is more desirable.
Web Frequency of Terms
The frequency with which similar domain name appear on the web, containing many of the same words, can confuse Web visitors and dilute the online recognition of your name.
Search Frequency
Look up the frequency with which your domain name appears - as a text search - in search engines, such as Google, Bing/MSN, Yahoo!, etc. Therefore, if your proposed company name and domain were sincerelyyours.com, look up "Sincerely Yours" on search engines and note how much noise - extra unrelated search results - might exist confuse your target audience and prevent them from finding your firm.
Select MediaFirst For A Personal Touch To Domain Name Section 
MediaFirst Provides Domain Registration, Websites, and Hosting
MediaFirst registered domain names, hosts Websites, and manages e-mail for: UTSpos.com, FutureStarsSoccer.com, JustHappy.com, PeachtreeFlooring.com, PeachyLiving.com, SiaOne.com, and MediaFirst.net.
We offer domain name registration, domain renewal, domain transfer, DNS management, bulk name transfers, and domain name management. We have a limited number of domains for sale. Get your Web address, let us help you find a domain name, set up personalized e-mail, host a Web site, find a design or graphic artist, and build an effective Web presence.
Call Jim at 770/642-2080 for guidance or to acquire a domain name.  
MediaFirst offers a range of services to support your Web presence and online marketing efforts.  Services include Websites, design, development, hosting, SEO, online advertising, and conversion consulting. Partners include Rackspace, OpenSRS for Domain Name Registration, Acquia for Drupal hosting and support, and Hubspot for inbound marketing methodology and analytics.
Extend The Value Of Your Domain Name With E-mail
A domain name is the first step to making the Internet part of your everyday activities. However, a domain name by itself is only a place on the Internet. You can use your domain to enhance business efficiency, improve visibility, encourage collaboration, and promote and customer loyalty.
E-mail service with your own domain name will become a key tool for your business. It's fast, it's simple and it's convenient, allowing you to share information both internally and externally. Most companies consider e-mail as mission-critical.
E-mail services extend the value of your domain identity. Get highly reliable, easy to use e-mail service with a choice of self-configuration and management and many ways to access e-mail (POP, WebMail and IMAP), as well as anti-spam measures.
Typically, begin with:
Domain Registration and renewals
E-mail or forwarding with anti-spam and Webmail
Additional storage
IMAP functionality
E-mail
Advertise your company with every e-mail! You work hard to build your business. So it only makes sense to extend your company name to your on-line communication. With e-mail service, you can send and receive messages using a professional e-mail address such as yourname@yourcompany.com from any computer, any place in the world.
Typical offerings are:
Corporate identity with matching domain name and e-mail address
Secure SSL mailbox messaging between the end-user and mail server
Access to your mailbox from any computer or mobile phone
Web-browser based email or the ability to use an email client software program
Additional e-mail access using programs like Microsoft Outlook® or Apple Mail®
Anti-virus services scan ingoing and outgoing e-mail to ensure you and your customer's data is uncorrupted
Increased collaboration through shared mailboxes (i.e. sales, support)
Ability to remotely access (RPOP) e-mail from other e-mail accounts
Storage per mailbox with additional storage available
Ability to add mailbox accounts as your business grows
Interfaces for message management including catch-all, re-assigning mailboxes, and delivery options
Unlimited bandwidth
Satisfaction guarantee
Password creation and maintenance
Online customer self-support tools
Domain Name Examples & Experience
We helped a number of firms find the right Domain Name for their business and get online, including:
mediafirst.net 
m1pr.com
mediafirst.agency
siaone.com
peachtreeflooring.com
peachyliving.com
fishswfla.com
redramp.com
 jimcaruso.com
jimcaruso.photo
utspos.com
wiseccinc.com
wcfoundation.com
tmolp.com
winnerscirclesa.com
philippic.net
intersuresoftware.com  
pack494.com cynaco.com
highlandsnursery.com
bolch.com idmiinc.com  
diesel-pizza.com
prototypedemo.com 
relocationconnection.net
reloconnection.net
HrenConstruction.com
Grisewood.com
FiveStarLoan.com
FutureStarsSoccer.com
IronBridgeCapital.com
JustHappy.com
PeachtreeFlooring.com
PeachyLiving.com
TelecomAlley.com
WilCaruso.com