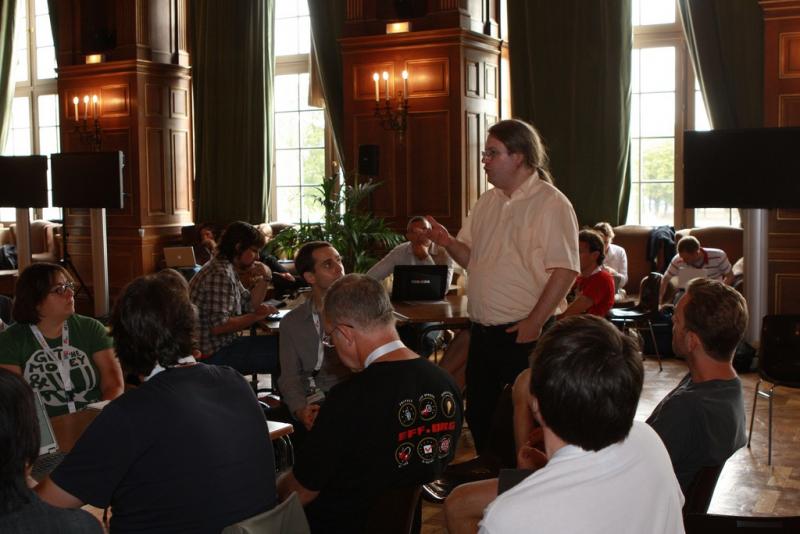 Notes From "SEO Best Practices for the Drupal.org Redesign" Webinar
Notes From "SEO Best Practices from the Drupal.org Redesign" Webinar
Notes From "SEO Best Practices for the Drupal.org Redesign" Webinar.
Noted here are SEO recommendations for the drupal.org redesign.  
Purpose of SEO Within The Drupal.org Redesign
Part of the Drupal.org redesign is a Search Engine Optimization (SEO) effort to raise page rank and direct visitors to the correct content.  Successful site visits build the community, increase awareness of Drupal, and facilitate learning about Drupal.  Page rank drives d.o results higher on the search results page of search engines, such as Google.com.  Properly directing visitors to the correct content makes them happier and more successful during each visit to the Website.
Help With D.O Redesign
Note that members of the Drupal community can help by writing SEO-friendly content, following the guidelines for high search ranking when they write for Drupal.org.  Look at the issue queue on Drupal.org and see if you can help.
By Linking To Drupal.org You Can Raise Drupal's Page Rank
Use links that contain keywords describing Drupal.org on your own sites, blogs, and while micro-blogging or using social media and social networking tools.  Links are like votes and give credibility to Websites by the total number to links pointing to that site or page
SEO Key Performance Indicators
KPI are Bounce Rate and New Visits, referring sites, etc.
Keyword Research and Keywords, such as Drupal, Content Management, etc.  Where is the most potential in terms of search volume and where we want to be
Page Titles and Title Tags
Tag strings should have fewer than 69 characters and avoid duplicates.  Search results are displayed among the search results and therefore need to accurately describe that content.  Use the most important keyword for that content first and within the title.
Directory Silo
Use a directory silo strategy on Drupal.org to improve the ability of visitors to find what they need and have a successful visit. Directory silos mean distinctly different sections that include keyword and point visitors to the correct content. A directory silo helps to more clearly define the purpose of each page
Who is the audience, what are the different visitor types and how can we serve each visitor
Header Tags
Make sure each page has header tags and the right ones.  There should be a single <h1> tag per page.
The most important search terms should be used in the <h1>.  Add a few <h2> and <h3> tags.  Note that <h2> tags should be around keywords, not links
Meta Description and Tags
Each page needs a unique Meta Description that is less than 156 characters.  This should include keywords for the page and is delivered to search users in the search result.  Each page should have a few keywords.
Page Content
Use the keywords (see blow) on each page within the text content and image "alt text." Use fewer than 100 links per page because that is the maximum followed by Google.  Fewer links per page increase the Google search value of each link. Watch redirects so that the "from link name" is in accord with the "to link," which means to properly format URLs.  Make sure lots of links on a single page don't look like a link farm, which means you should create separate pages for different types of links with fewer links per page.
Website Robots.txt File
Exclude content that should not be search indexed via the robots.txt file.
Disallow search indexing if the site goes up on the Web before it's ready, again via robots.txt.
Correct any error in your robots.txt file
HTML and CSS (as output by the theme)
Test for valid HTML and CSS output at http://validator.w3.org/
Google ranks your page higher if it validates properly
Images:
Include images with "alt text"
Conversions
When the redesign is complete, A/B testing with Google Web Optimizer can help identify what Call-To-Action wording yields the greatest number of downloads of Drupal. What should be the "Call-To-Action," which is dependent upon the need of the visitor. Simple, clear calls-to-action prevent visitors from leaving without taking the desired action, such as finding the right answer, downloading Drupal, identifying the right module, etc.
References
Ref: Drupal.org Issue Queue
Ref: Acquia.com
Ref: Contribute to the Drupal.org redesign:  http://groups.drupal.org
Keyword List to include in your writing:
Keyword with average monthly search volume as estimated at Google
framework:  6120000
cms:  4090000
open source:  4090000
Drupal  2240000
document management:  1500000
Web Design  1220000
content management:  823000
content management system:  246000
cms made simple:  201000
Web Designer  165000
cms PHP  135000
content management software:  90500
web content management:  90500
web publishing:  90500
website cms:  90500
document management system:  74000
open source cms:  74000
open source PHP  74000
free cms:  60500
simple cms:  60500
content management systems:  49500
open source content management:  49500
web cms:  49500
open source CRM  40500
cms software:  33100
cms system:  33100
open source content management system:  33100
best cms:  27100
Drupal Joomla  27100
drupal tutorial:  27100
using Drupal  27100
website content management:  27100
Drupal development:  22200
Drupal template:  22200
web content management system:  22200
document management systems:  18100