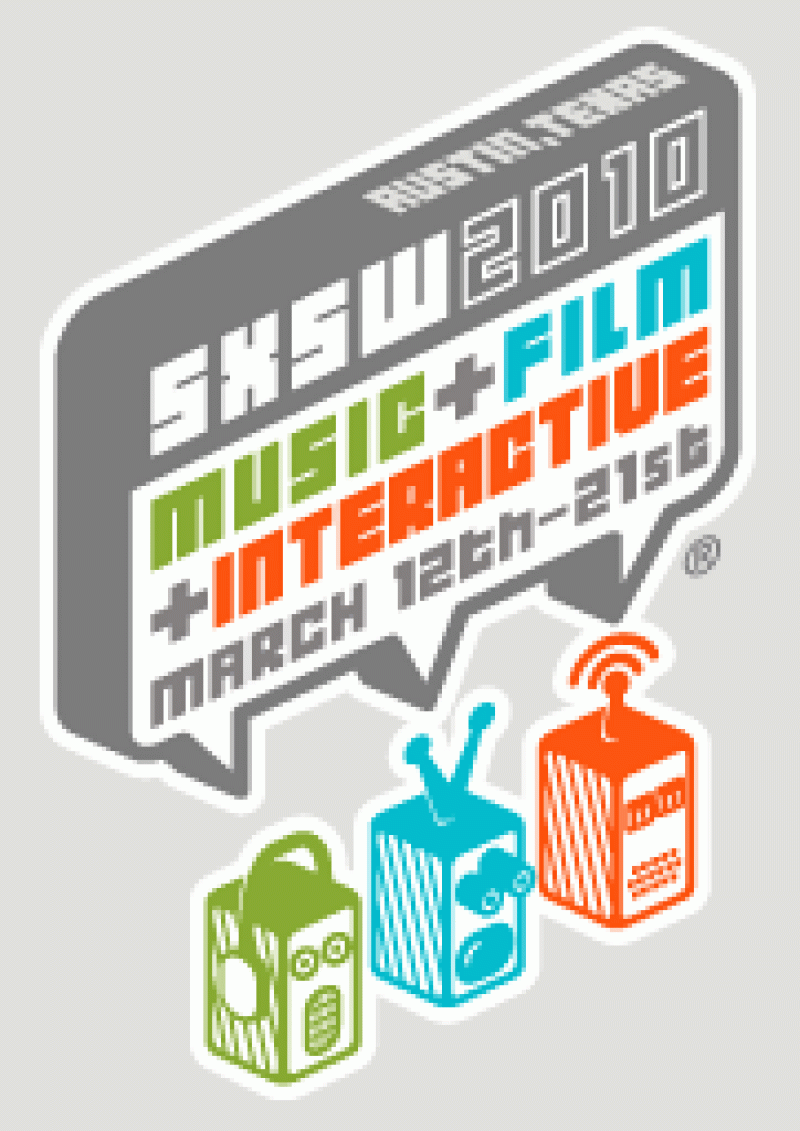 SxSW 2012: Meet me there - SxSW, Event, Conference - South by Southwest Interactive (SxSWi)
Connect At South by Southwest Interactive (SxSWi)
You can reach your audience at SxSW, MediaFirst can help. SxSW. Programs of pre-conference publicity and on-the-ground tactics grow awareness, establish alliances, and win new business.
This blog post summarizes some tactics for:
Pre-conference publicity,
Exhibiting at the trade show, and
Connecting with your audience, bloggers, and the media.
At SxSW Conferences, we generated leads, established alliance partnerships, and got press coverage:
Attended South by Southwest Interactive (SxSWi) conference for theseveral years
Recommended that clients consider exhibiting, it is reasonable
We've worked in the client's booth, generating leads
Evangelized a second client's technologies, finding alliance partners
We are experienced in scheduling press/media/blogger interviews at trade shows
we give you a briefing book, listing press appointments, background, and topic ideas
We will have staff at SxSW, available to facilitate interviews, help with events, or get leads.
NOTE: In 2012, SxSW registration is Thursday 8 MAR. Exhibits are only Monday, Tuesday, Wednesday, Thursday - overlapping the Interactive and Music parts of SxSW. Interactive attendees, the target audience, leave by Wednesday. All appointments should be targeted for Monday or Tuesday.
Leverage your Exhibitor status at SxSW to obtain the list of pre-registered media and bloggers = people with press credentials at SxSW.
PRE-SxSW:
Get the pre-registered press attendee list at SxSW.
Create pitches, get interviews leading to press coverage.
Set up interviews, appointments, or demos at SxSW.
Pitch to media outlets covering or attending SxSW, maybe Mashable, TechCrunch, ReadWriteWeb, etc.
Pitch to people who review new technologies, some do video interviews of firms, such as start-ups.
Write and issue press releases (wire service fee is about $300 each).  Launch, funding, customer, etc.
Schedule appointments: bloggers, press/media, experts, and the audience. Also reach out to the "Social Media gurus," but get to the people who gain the most from your product or service.
AT SxSW:
Create and deliver a "Media Briefing Book" that lists your appointments with the media and bloggers
Be on-the-ground at SxSW to see that appointments happen as scheduled
Attend targeted audience presentations at SxSW and evangelize your technologies, products or services
Find events at SxSW that include the target blogs/bloggers, media outlets, or audiences
If giving demos at the event, get the right "Buns-In-Seats" - in the booth for a demo: reporters, bloggers, your audiences