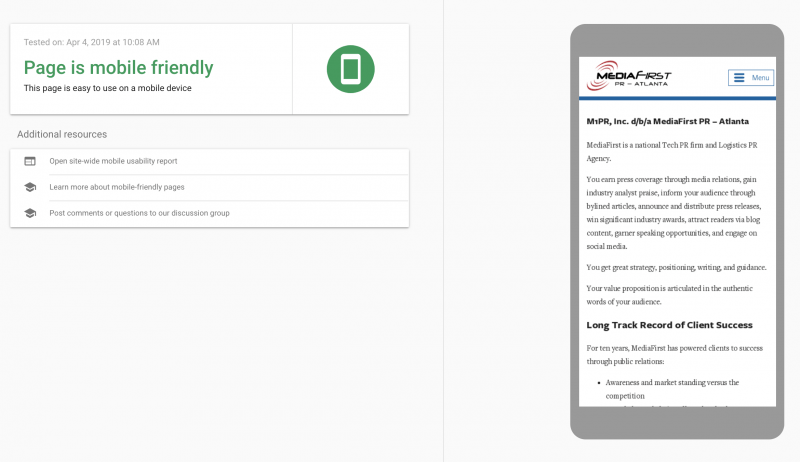 Why Your Website Should Play Nice with Mobile
Your website is a portal into your brand. It is the first introduction most potential customers will have to your company's voice, mentality and mission. In many cases, it's also the only way they'll learn about the products and services you offer. As such, it's important that your website be eye catching, provocative, and intuitive to navigate. But while most companies have their website down in terms of traditional web visitors, many are lacking when it comes to the mobile sphere. That's a big deal, for a number of reasons.
1. The Stats Don't Lie
Mobile usage is increasing at a rapid rate across the world. According to a 2013 Pew Project , a whopping 59% of American adults own a smartphone. While those in higher income brackets buy smartphones more frequently, each year, this number continues to increase across all demographics. Smartphones now account for 12% of a consumer's media time , 20% of their time spent in online marketplaces . In 5 years time, half of all consumers will use their phones as mobile wallets . The only numbers growing faster than the amount of consumers with smartphones and tablets is the number of uses app makers are finding for them.
2. Customers Hate Clunky Mobile Websites
If consumers are shopping, consuming media, navigating, paying, and pretty much living on their phones these days, it shouldn't be surprising that the majority would like company websites that are far more mobile friendly -- 80%, to be precise . Sometimes, this means being able to find -- and read -- a restaurant menu in one click. For other sites, it means not having to scroll horizontally just to read all of the text, or to tap incessantly at buttons that weren't made for a mobile platform as they submit orders and forms. Without a mobile friendly website, customers bounce quickly to other sites where their experience is more fluid.
3. Location Based Marketing is a Big Deal
One of the best things about the mobile platform is location-based marketing. This can mean everything from geo-targeted ads based on your customers' movements to push notifications that alert your nearby customers when you have a good deal going. While the latter mostly will happen through an app (either one you develop on your own or a marketing app you've signed up with), many interested customers will want to check out your site before following through, so you want it to look great when they pull it up. The same goes when they find your product in a store and want to do a little research. Again, the stats don't lie: 74% of customers say they're more likely to return to a mobile friendly site.
4. Mobile Websites Rank Higher
There's no way around it: mobile websites are great for search. A big reason for that is that Google may outright punish you if you don't have one -- as well they should, given that over 20% of their searched take place on mobile devices. Those search stats swell to 50% when it comes to local searches. If you're looking to take your SEO-game up a notch, a mobile-friendly site is a great way to do so.
5. Most Social Media Consumption Happens on Mobile Devices
According to a recent ComScore study, social media consumption happens on a mobile device about 55% of the time. As such, if you have a big social media presence and a hearty content strategy, it's important that when your followers click on links and are directed back to your site, they're greeted by content that's easy to digest and well-laid out on the site.
So, how to do it? While you can always design a separate mobile website, your best bet it to go with a responsive design , as it will automatically adjust to fit a wide range of platforms and devices. Contact Media First today for more advice on the ins and outs of mobile marketing.
Tags: Website, Play Nice, Mobile, Responsive, Responsive Design