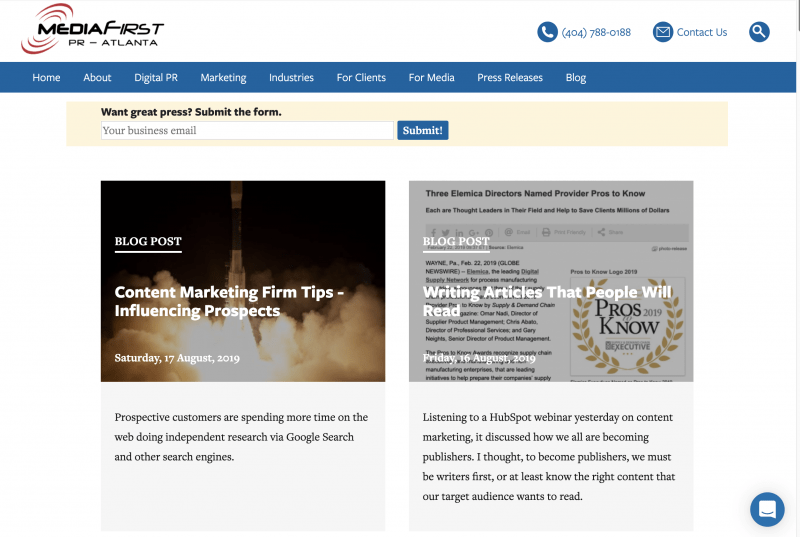 Figure Out Your Strategy for Success With Content Marketing
If you have never designed a content market strategy before, or have struggled to do so effectively, you may feel intimidated by what can seem like a complicated process. In fact, content marketing is relatively simple, and the same steps apply to any strategy, no matter your field, type of business, or size of company.
Define your goals- Look at where you stand today, in comparison to your competitors and within your industry market, in order to set goals that you realistically hope to achieve. Think about factors such as your target audience, revenue, and your sales process. You will need to do some industry research to determine you strengths and weaknesses and your current position in the market. 
Gain visibility- There are a number of ways you can increase your visibility on the web ranging from SEO in blogs and website content to Pay-Per-Click ads and

social media marketing

. To ensure you dedicate enough time to each, create an editorial calendar that breaks down how you will work on the different types of campaigns and includes a timeline for releasing content. 
Generate leads- You can generate leads in three ways: asking visitors for their contact information for them to receive regular updates or premium content, landing pages with a clear user action, and call-to-actions within content. 
Analyze the results- Regular analysis of your goals, strategies, and content is essential to ensure that you are on track and that your efforts are having the desired effect. Consider factors such as marketing benchmarks, keyword performance, organic search traffic, page performance, email click-through rates, paid campaigns, and social media accounts. 
At MediaFirst, we can help you with your content marketing strategy.
Click: Get more from you efforts and budget: Content Marketing & Blogging