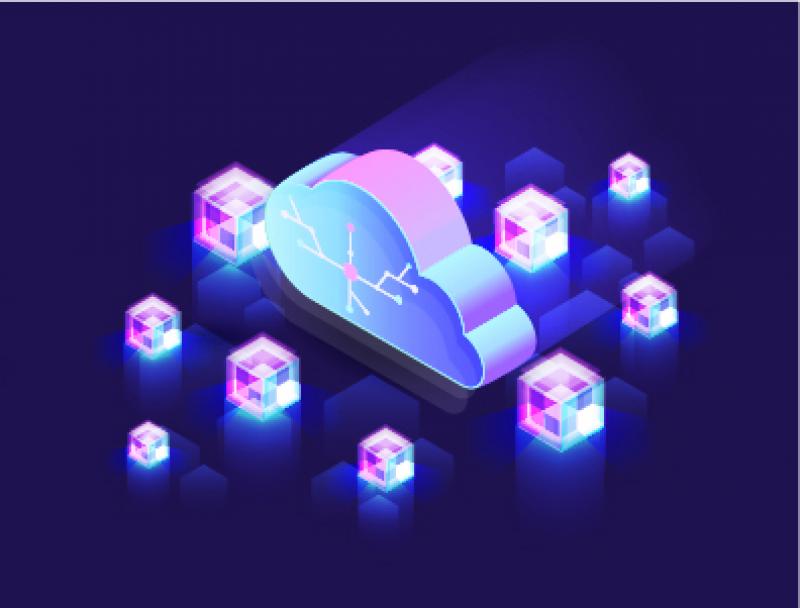 Content Clusters - A Powerful SEO Tactic
Learn About How To Build Content Clusters
Suppose you've been working in online marketing for a while. In that case, you'll know not only about search engine marketing (SEO), but you'll also know that it's become one of the most critical aspects of a business-to-business (B2B) search marketing initiative. Marketing and marketing strategies continuously evolve.
Content clusters are a new SEO tactic that yields powerful results, improving our ability to generate organic search traffic. A search engine, typically Google Search, recognizes your content as authentic and authoritative. When Google sees you have the best content, you get organic traffic.
Content clusters establish topical authority. Establish topical authority by linking related content together. Clustering (linking together) the content on your website shows Google the breadth and depth of your writing on a subject. Clustering may improve page rank for each page. Remember that Google ranks each page separately but now recognizes how a website has topical authority through extensive coverage and meaningful linking between related content.
We will write more about content clusters and how you can make the most of them.
What is a Content Cluster?
A content cluster is a network of blog posts on related topics that link together, often to a primary subject page, called a pillar page or pillar content. Some companies use a product page or service page as the pillar page. However, any topically related page that is in-depth can be a pillar content page.
Marketers may build upon their network of blog posts, constantly expanding the related topics to build authority. As your customers face new issues, regulations, or competition, these topics matter to your industry's readers. New writing, like a blog post, can link back to the pillar page. Linking lets you harness and expand the power of your SEO and your topical authority.
Let's discuss a quick example. Let's say your company sells software. If you want to create a content cluster, you have plenty of options like features and functionality. Digital transformation is a hot topic across industries. Visibility is another word that has a current meaning in many industries, such as tracking packages and shipments in ways that are visible to the customer and the shipper. Writing about trends or issues significant to your audience always works. Industry knowledge is best for identifying topics, but often, a search marketing tool will surface keywords that represent the underlying concerns of your customer.
Topically relevant blog posts in a content cluster with a pillar page establishes topical authority. Writing about the latest issues facing your customer keeps your content relevant and fresh.
Here's a quick guide and how to put together a content cluster.
A Quick Overview for Choosing a Content Cluster Topic
Consider this your crash course in designing a content cluster.
The first step is to decide on your topic. It could be a product or service that your company offers and that meets a specific market need. It can also be those issues facing your customers' industry. Again, some SEO tools will recommend related SEO keywords for good blog content.
Understanding products, services, features, functionalities, and industry issues let you map out a content campaign that becomes your content cluster.
Now that you did your research and decided on topics, it's time to start writing content.
You may give special care to your pillar page, updating it regularly to reflect the content in the blog posts linking to it. Updates help maintain its authoritative position in the competitive search race. You may want to write blog posts periodically, so you can constantly improve linking and topical authority.
The last step is to publish content linking to your pillar page. You will see improved traffic and rank positions.
Now that the ball is rolling, how do you measure the success of content clusters?
Measuring Your Content Cluster Success
Watch your content cluster metrics. Again, since each page ranks independently, you will need to watch how all the topically related pages climb in rank as they are interlinked and point to the primary pillar content page. Assess each page by topic and make sure it matters to the reader. Yes, analytical tools will tell you about search rank, but industry knowledge will tell you if it matters to your industry buyers. What is the intent of these buyers as they search Google? Buyer intent is the magic behind your content strategy. The purpose of content strategy is not for you but your buyer. Do you provide that buyer with what they need as they progress along the buying journey? Can you map this buying journey? Journey Maps show how a buyer might look for specific information, such as an example (Case Study), a testimonial, or pricing.
Page rank and page metrics tell you how successful your content is. Rising rank among all the items in the linked cluster means you are building topical authority. Analytical tools, often powered by artificial intelligence (AI) software, can help you assess each page and get it to rank higher.
Watch your website's traffic closely. Observation will let you understand the effectiveness of your content cluster. Ultimately, you will build several content clusters. Which one does your audience engage with the most?
Let's revisit our example from earlier. Your software company has launched a content cluster of blogs linking back to a product page as pillar content. If your audience is only interested in blogs about software integrations, you know that you need to write more of those blogs and less of others.
Measuring your online traffic is the way to understand your content by page and the effectiveness of your cluster. Marketing understanding and analytical tools can help you improve your content and point you in the right direction for future content to be more competitive and successful.
We've been talking about SEO and topical authority, but what exactly is a content cluster doing for us?
Content Clusters and Topical Authority
Authority is the shorthand for how search engines rank the relevance of a page on a website. We like to think in terms of SEO keywords.
In our example, our software company wants to rank highly for relevant SEO terms for their industry. Your company also wants top page rank for the SEO keywords that prospective customers use and show buyer intent. These buyer intent words are the keywords and keyword phrases that should matter most to you as a marketer.
I have shown how content clusters establish topical authority. So, try it yourself. Have a network of blog posts, which discuss similar topics. Link these, maybe using an H3 tag with the title "Related Content." Or, find ways to embed the links between related posts directly into a sentence within a paragraph.
Hopefully, you are confident in creating a good content cluster to improve your SEO and establish topical authority for your related content in supporting your pillar content page.
Maintaining Your Content Cluster
You may want to view your blog posts, product pages, and content clusters as living documents and part of an ever-expanding network of valuable content for your readership. Keep your content cluster open to change and improvement.
The fundamental way you can keep your content cluster updated is by adding new blog posts on new industry issues. If you should do this regularly, it establishes, maintains, or increases topical authority.
The central pillar page also needs to be open to change. Be ready to update your pillar page.
Find and Fill the Content Gaps
A key aspect of maintaining a high-performing content cluster is to fill in any content gaps. Remember, there are always new topics with changes in, for example, competition, technology, and regulation.
Write about these changes and challenges to expand your topical authority and SEO relevance. A regular program of writing and posting new content is the answer.
If you ever run out of ideas about what to blog about, you can do some SEO research, and new topics will practically jump out at you. Other ways are to talk to your subject matter experts (SME), executives, sales team members, or frontline customer support reps. All these people hear the latest problems that customers face. Insights from all these people can help you populate your blog content calendar, and they may even write some blog briefs or even a blog or two.
If stuck, reach out to us. We have a stable of expert writers who recognize and write about industry issues all the time.
Find related content links here:
Does Your Content Marketing Campaign Need a New Goal?
How Content Marketing Is Like Advertising
Any Business Can Benefit From Content Marketing
The Power of Content Marketing
Improve Your B2B Marketing With Content Marketing