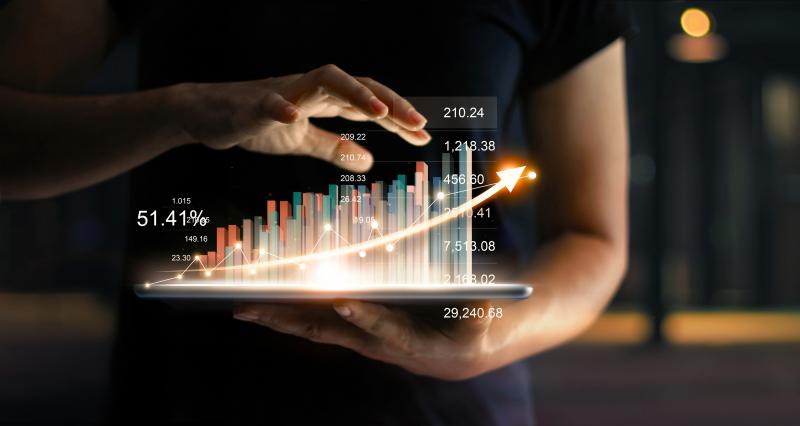 The Power of Content Marketing
You've heard it before — Content is King! But what does that mean? Businesses use content to drive digital engagement, attract prospective customers, build thought leadership, and boost conversations with prospects and customers. Content marketing helps to nurture a lead, moving them down the sales funnel with more detailed content about your offerings and how they can solve a prospective customer's problem.
According to the Demand Gen Report 2020 Content Preference Study:
67% of B2B buyers rely on more content than they did last year to make informed decisions
48% of B2B buyers engage with 3-5 pieces of content before talking to a salesperson
Use content marketing to:
Educate prospects about your products and services
Build trust. When people read your content, they begin to learn about your business and what makes it tick. The more value in your content, the easier it is to build trust with an engaged audience.
Grow brand awareness. Prospective customers learn more about a company from its content and will feel more optimistic about the business. Content marketing improves loyalty, too, for existing customers by strengthening the relationship.
Improve Search Engine Optimization. Optimized content improves SEO. According to Tech Client, businesses that post consistent blog content have an average of 434% more pages indexed by search engines than those with no blog.
Generate Leads. Content marketing generates about three times more leads that are of better quality.
Content converts visitors into leads and then into customers. According to the Content Marketing Institute, 61% of blog readers will decide to purchase after consuming the content online. Content marketing provides conversion rates that are 6X higher than other methods.
Establish market leadership. Demonstrate expertise in your market with content that delivers valuable knowledge and insights for key industry trends and challenges.
SmartBrief says that the most comment content types promoted across their publications in 2020 were:
39% White papers
25% Webinars
12% EBooks
11% Blog Posts
7% Video
2% Case Study
1% Infographic
1% Podcast
1% Other
Give people what they want. They want valuable content that informs them on industry trends. Also, they want what sets your brand apart from the competition. Find out more about content marketing.
Contact MediaFirst at 770.642.2080 to develop a content marketing strategy that will help grow your business.
Find related content links here:
Three Components of Quality Content for Inbound Marketing
Does Your Content Marketing Campaign Need a New Goal?
How Content Marketing Is Like Advertising
Any Business Can Benefit From Content Marketing
 Improve Your B2B Marketing With Content Marketing
Inquire here: Get more from your effort & budget, Content Marketing & Blogging